An Illinois Dad Gives Son (a Heart Transplant Recipient) One of His Kidneys: Father's Day Will Be Extra Special This Year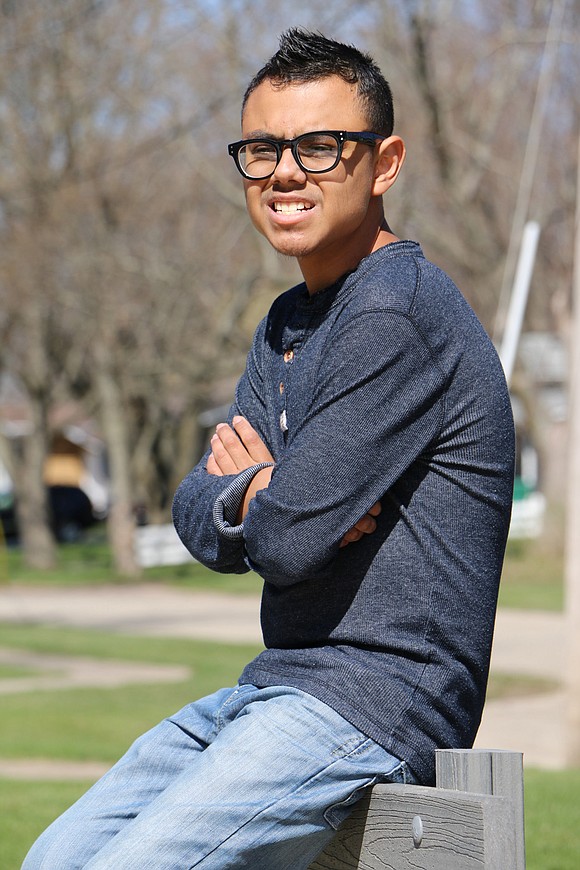 June 4, 2019 -- June is a month full of family and fun, especially on the third weekend when families gather to celebrate dads. Father's Day has become a very special holiday for the De La Cruz family of DeKalb, Illinois. Their prayers were answered when their son, Ricky, received a life-saving heart transplant from an unknown donor and then experienced another miracle nearly two years later when Ricky received a kidney, and a second chance at life, from his dad.
Ricky De La Cruz was the first born baby for excited new parents, Dori and Lalo. Ricky arrived in July 1998 and Dori remembers there were medical hurdles almost since the day he arrived. Right after he was born the baby stopped breathing for several minutes and his organs started to shut down. The baby suffered damage to his brain and kidneys. Dori and Lalo were scared and sad. They soon learned their precious baby boy had been born with Hypoplastic Left Heart Syndrome (HLHS), a rare congenital heart defect in which the left side of the heart is severely underdeveloped. The Centers for Disease Control estimates each year about 960 babies in the United States are born with HLHS, which equates to one out of every 4,344 U.S. babies born.
Dori remembers numerous doctors' appointments, lab visits and checkups throughout the first years of Ricky's life. As an infant and into his toddler years, Ricky also endured four open heart surgeries. Dori and Lalo were committed to raising Ricky just like they did their other children who were born after him -- Bella, Nina and Sam. The De La Cruz family was strong in its faith and knew that together they would work to overcome whatever health challenges were ahead for Ricky.
When Ricky was a teenager he was diagnosed with Protein-losing enteropathy, which is a gastrointestinal problem that is typically brought on by heart failure. Ricky's PLE diagnosis was a flag for his medical team who immediately referred him to Lurie Children's Hospital of Chicago for further evaluation. In early 2016, the Lurie transplant team told Dori and Lalo that Ricky needed a life-saving heart transplant … and he needed it quickly. While both Dori and Lalo had known since his birth a heart transplant might one day be necessary to save Ricky's life, the news still frightened them for many reasons.
One of those reasons was the astronomical cost of a transplant and the bills that were starting to pile up. During meetings with a transplant coordinator and a transplant social worker at Lurie Children's, it was recommended the family research the Children's Organ Transplant Association (COTA) as an avenue for fundraising to help with transplant-related expenses. Dori called COTA's 800 number on February 29, 2016, and soon felt a sense of relief. She had many questions that were answered quickly and efficiently. On April 15th (the same day Ricky was officially listed for a new heart), Dori and Lalo signed and returned the COTA agreement.