The Ensemble Theatre Elevates the Life of Josephine Baker in Season Finale Musical "Josephine Tonight"
Houston Native and Broadway Actress DeQuina Moore to Star in Title Role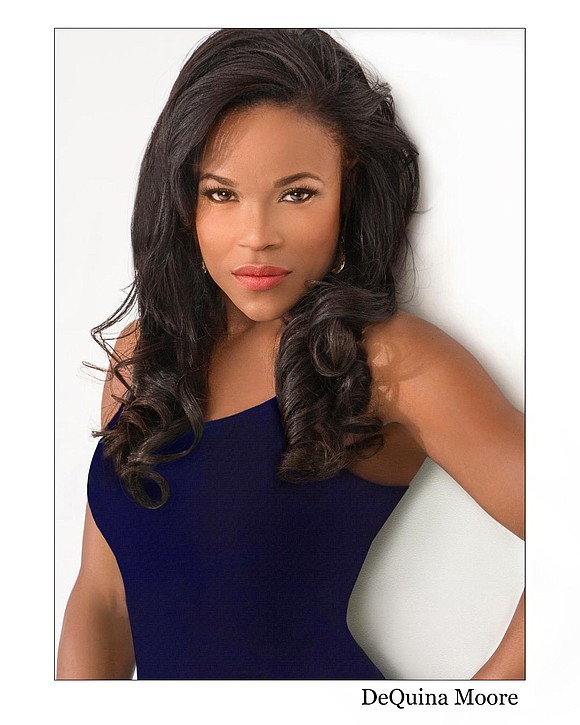 HOUSTON (June 12, 2019) – The Ensemble Theatre elevates the life of Josephine Baker in season finale biographic musical Josephine Tonight, starring actress DeQuina Moore, with opening night and media reception, Thursday, June 27, 2019, 6:30 p.m. 3535 Main Street, Houston, TX 77002.
Actress DeQuina Moore is a Houston native who discovered her passion for the arts at an early age. She began honing her skills at The Ensemble Theatre where she discovered she held a multitude of talents that later landed her on Broadway, and into television and film.
"This is truly a full-circle moment for me to return to The Ensemble Theatre where I started as a youth," says Moore. "The icing on the cake is also having the incredible opportunity to embrace the role of entertainment icon Josephine Baker!"
Josephine Tonight book and lyrics were written by Sherman Yellen with music by Wally Harper. The Ensemble Theatre's musical duo, director & choreographer Patdro Harris, and musical director Chika Kaba Ma'atunde, have returned to Houston bringing their flare to another story.
"We are both very excited to join The Ensemble Theatre in celebrating the life of Josephine Baker through this work," says Harris. "DeQuina is a perfect choice to demonstrate Ms. Baker's talent and her strength as an activist."
Previews: June 22, 23, and 26 2019
Show Runs: June 27– July 28, 2019
Performance Days and Times: Thursdays: 7:30 p.m; Fridays: 8:00 p.m; Saturdays: 2:00 p.m. and 8:00 p.m; and Sundays: 3:00 p.m.
Tickets Available Online: www.EnsembleHouston.com


For Information Call: 713-520-0055
Ticket Prices: $30- $61
Opening Night and Media Reception, Thursday, July 27, 2019, 6:30 p.m.
A musical biography of showbiz legend Josephine Baker. Josephine Tonight draws on the early life of the internationally known singer, actress and nightclub sensation who wowed audiences in America and Europe in the first quarter of the 20th century, and reveals the relationship of the young Josephine and her laundress mother who steers her toward success and then guides her to remember her roots.
Featured Cast members include: DeQuina Moore (JOSEPHINE); Regina Hearne (CARRIE MCDONALD/BIG BERTHA); Andre' Neal (EDDIE BAKER/MISS CORA); and Jason E Carmichael (REVEREND LOOMIS/MRS. REECTOR)