Raven-Symone Plans on Motherhood, Her Degree & Directing TV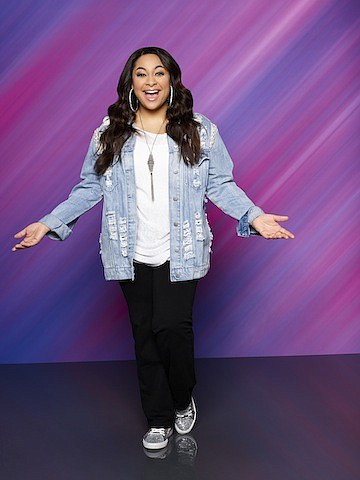 Raven-Symone's alter ego, Raven Baxter, has been a staple on The Disney Channel since the child actor turned Hollywood renaissance woman debuted her famous character on the hit show, That's So Raven, in 2003. Back then, Symone's alter-ego played a teenager who could see into the future, and that extra-sensory ability often landed her in some comical hot water. It's anyone's guess if a three-year-old Raven-Symone, who came to national attention as precocious Olivia on The Cosby Show, could have predicted this kind of career longevity? The character of Raven Baxter was given new life with Symone's second Disney show, Raven's Home, in which her character Raven Baxter is a woman with two kids, navigating all that comes with single motherhood and forging her own path as a fledgling fashion designer.
Now, going into its third season, Raven's Home will be tackling some interesting twists and turns as the kids start their own music group, Raven Baxter continues with the launch of her fashion line and roommate and co-parenting partner, Chelsea, finds her niche as a life coach.
Aside from plenty of interesting guest stars in the third season of the show, Raven-Symoné makes her Raven's Home directorial debut this season.
Allison Kugel: At the end of season two of Raven's Home your character launches a career as a fashion designer. How does that storyline pick up in season three?
Raven-Symone: Raven Baxter has always been a fashion designer since she was in high school (going back to the series, "That's So Raven"), and she had always been designing her [own] clothes. She did not feel that with her kids she could accomplish a line, and so now she decided to really sit down and make it about her. But as season three continues, the kids' stories really shine, and Raven Baxter's line is not as much of a main component.
Allison Kugel: In what way do the kids' characters further develop?
Raven-Symone: The kids start a music group. They go into a type of judging competition for that. We start learning more about Nia (played by Navia Ziraili Robinson) and her woman-empowering mission, and how she feels as a teenager. We start to understand Booker (played by Issac Ryan Brown) and see him growing up in school and at home. And we start diving into parenting issues with stepfathers with the mothers and how that whole dynamic comes into play in such a new [un]conventional family.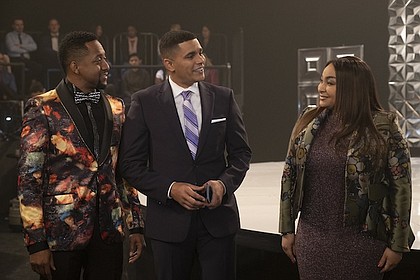 Allison Kugel: Did the success of That's So Raven give you the cache to have a hand in developing the direction of Raven's Home?
Raven-Symone: I had a lot of input from creative to writing to visual. It's also important, in my position as executive producer, to understand that when you hire someone, you hire them because they know what they are doing. I did not try and say, "I know everything because I was on That's So Raven." It's also a learning experience for me. I'm allowing these masterful artisans to shine through the show with their writing. set design, and all these beautiful components. I directed an episode this season. I'm hopefully going to write an episode this season as well. It's like a crash course.