Most self-driving companies say this tech is crucial. Elon Musk disagrees.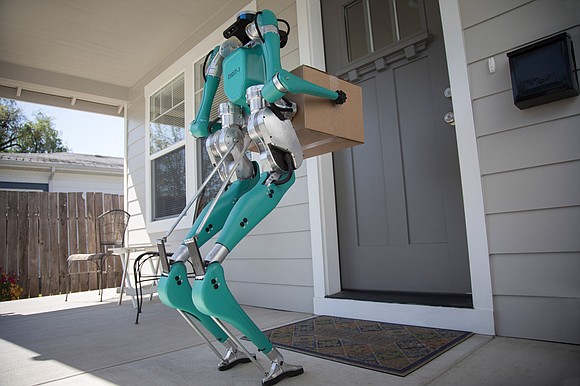 By Matt McFarland, CNN Business
(CNN) -- For most people building self-driving cars, lidar is viewed as a godsend. In recent years, enthusiasm for the technology has sparked shortages of the depth-measuring sensor, acquisitions of startups developing it and more than a billion dollars of investments.
Tesla CEO Elon Musk says they're all wasting their time.
"Lidar is a fool's errand," Musk said in April at a Tesla event. "Anyone relying on lidar is doomed. Doomed."
Lidar, which stands for light detection and ranging, sends out pulses that bounce off objects and return to the sensor, telling it how far away things are.
Companies with the most experience developing self-driving cars — including Alphabet's Waymo, Ford, and Amazon-backed Aurora — believe lidar is critical for safety. Lidar startups have raised $1.2 billion in the past five years, according to CB Insights which tracks venture capital. Lidar has other uses, such as making topographical maps, but most of the investing energy has surrounded autonomous driving.
Tesla is taking a different approach. The company's bet -- that artificial intelligence-powered cameras will become so good that lidar will be pointless has thrust lidar startups into the spotlight. Musk is so confident in his approach, he has taken to insulting lidar publicly.
"It seems like half the things Musk says are totally right, half are totally bonkers," said Austin Russell, CEO of Luminar, a Silicon Valley lidar startup.
Louay Eldada, CEO of lidar startup Quanergy, said he received hundreds of questions from former colleagues and academics after Musk's comments, asking if Musk knew something everyone else didn't.
Some industry insiders agree with Musk, but only to a point. Starsky Robotics, a self-driving truck startup, spurns lidar, believing it isn't needed. Starsky co-founder Kartik Tiwari recently wrote that lidar today lacks reliability, and has insufficient range for the distance a loaded tractor-trailer needs to see to stop on highways. Starsky admits lidar could help classify objects that camera and radar struggle with, but believes it's easier to ask a human teleoperator to step in when a confusing object is seen.
Starsky is also focused on automating an easier self-driving challenge: highways. Starsky's remote human drivers take over as trucks exit highways and enter more challenging roads, which have cross traffic, pedestrians and cyclists.
Eric Meyhofer, head of Uber's advanced technology division, tells CNN Business he doesn't expect lidar will be needed in five years, given how good cameras and radar will get. But for now Uber continues to use lidar for its self-driving cars.
"We're going to develop lidar until we don't need to," Meyhofer said. "The problem is easier to solve with lidar. It lets us do things sooner."
Lidar supporters view the technology as the third leg of a stool, a critical complement to the other sensors on a self-driving vehicle: cameras and radar. Some argue that if Tesla's cars included lidar, high-profile deaths involving the company's autopilot system might have been averted.