Council Member Dwight Boykins Explains the Reasons Behind his Decision to Tag Agenda Items at City Council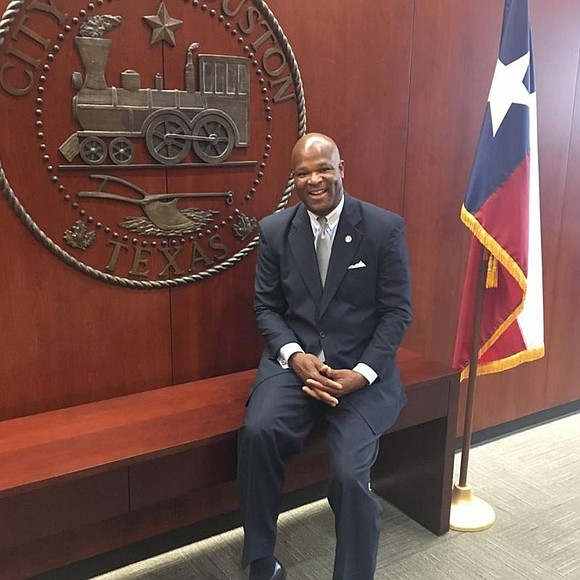 "At City Council, a "Tag" is a procedural matter that allows any Council Member to delay an agenda item to allow more time to discuss that specific item or to engage in a broader public policy debate of importance to all Houstonians and the future of our city.
Last Wednesday, I "tagged" several City Council Agenda Items to bring attention to the need to deal with several major policy items facing our city; including budgeting for the voter approved Proposition B pay parity and hiring the firefighter cadets that have already completed their academy training.
https://www.chron.com/news/houston-texas/houston/article/Boykins-delays-almost-entire-council-agenda-over-13668765.php
At City Hall, we are just a few months away from having to approve a new city budget (that must be balanced) and I have been the only Council Member to have offered a comprehensive solution that does not require firing or laying off city employees or attacking the right of Texas workers to organize and bargain collectively for better wages and benefits.
Fixing the budgetary issues at City Hall cannot (and should) not be achieved on the back of public safety by refusing to hire more firefighters or city employees to help protect each of us, our families, homes and businesses.
This is why I "tagged" the City Council agenda items. Moving forward, I will continue to do all I can at City Hall to protect you and the future of our city by coming up with innovative and fiscally responsible solutions to address the challenges facing our city.
Thank you in advance for your patience, understanding and support of the need for City Council Members, the City Controller and the Mayor to come together to ensure progress in Houston."