It's not just measles: Tetanus, mumps and other vaccine-preventable diseases are still in the US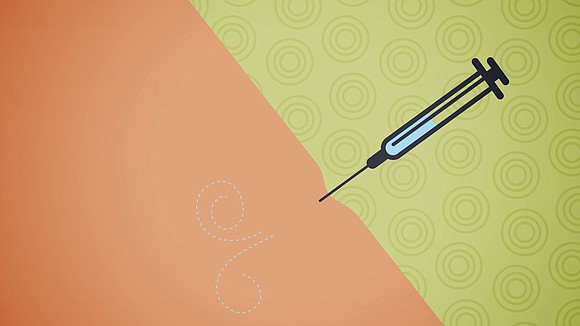 By Dr. Edith Bracho-Sanchez, CNN
(CNN) -- She walked into the emergency room with an infant in her arms. "My baby, please help my baby," she said between sobs. I followed her into the room and asked what her baby's name was and whether I could hold her.
The child was beautiful -- a tiny, precious, beautiful baby girl. But the minute her mom put her in my arms, I knew that something was very wrong. She could not move her neck. Her shoulders pressed up toward her ears, and she held very still, visibly uncomfortable.
I am a calm pediatrician who takes pride in my composure. I would normally ask questions while holding and examining her. Not that day.
"You have a beautiful baby," I said. "I'm going to give her back to you while I grab a few people to help me."
I closed the curtain and ran to the doctor's station. This baby had a severe case of meningitis. She needed potent antibiotics, and she needed them now.
Within a few minutes, nurses helped me place intravenous lines and start infusing multiple antibiotics. Her mother watched in disbelief from the corner, not fully registering everything that was happening, despite our best efforts to explain.
We then wheeled the baby to the intensive care unit. Antibiotics were not enough, and she ultimately required brain surgery to wash out the infection before making a full recovery.
Her diagnosis: haemophilus influenzae type B meningitis, a vaccine-preventable illness caused by a bacterium. Her parents had chosen to vaccinate, but she was so young that she had not received the full vaccination series.
The type of invasive disease that afflicted my patient last year is rare, with an incidence of just over 1 child out of every 100,000, according to the latest numbers from the US Centers for Disease Control and Prevention.
More common these days: measles. At least 228 cases have been reported to the CDC this year, with individual cases confirmed in 12 states. These numbers add to the 372 cases reported in 2018 of this serious, vaccine-preventable viral illness.
I'm worried about measles. I'm worried about haemophilus influenzae type B. I worry that more and more parents who are fearful of vaccines will leave their children vulnerable to these illnesses. And there's more for us to worry about.
Tetanus led to 8 weeks in the hospital, $800,000 in hospital charges
In 2017, a 6-year-old boy went out to play in his family's farm in Oregon. He fell and cut his forehead, which his family cleaned and stitched up at home. Six days later, he started clenching his jaw and experiencing arm spasms, soon followed by difficulty breathing.
He was flown to the hospital, where physicians diagnosed him with tetanus -- the first case seen in a child in Oregon in over 30 years. He had not been vaccinated. The details of his case were published this week in the CDC's Morbidity and Mortality Weekly Report.