Mariah's Restaurant Now Offering Online Ordering for Delivery to Home or Office
Mariah's restaurant, an institution in historic downtown Bowling Green, is now offering an online ordering special.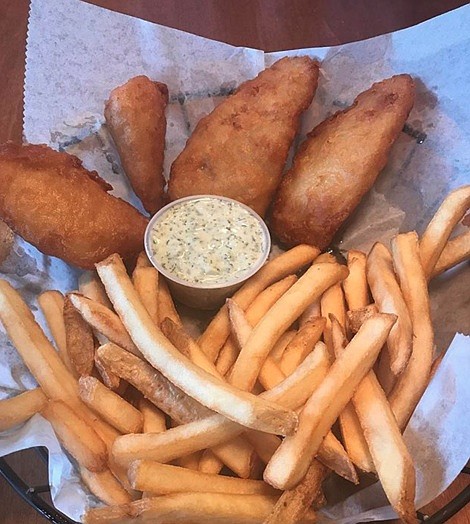 BOWLING GREEN, Ky., March 7, 2019 /PRNewswire-PRWeb/ -- By taking advantage of this new online ordering offer, Mariah's patrons can get one free appetizer with any order, with the purchase of at least one entree. To receive the promotion, customers must enter the code "delivery."
"In order to introduce everyone to our new online ordering system, Mariah's is offering the special incentive to order all through the month of March," said David Pinchuk, president of Mariah's. "We have been planning this online ordering system for a long time, and we are very proud of what we have put together. We have great pictures of every single item on the menu. This is another evolution to our delivery component to our restaurants. This is going to take us into the future with deliveries from our restaurants, meaning you can order online for one order and get items from either restaurant, Mariah's or 643 Sports Bar and Grill."
Mariah's is renowned for its contemporary comfort food that is prepared with love. The restaurant, located just steps from the home of the beloved Bowling Green Hot Rods minor league baseball team, has been a staple in downtown Bowling Green for more than three decades.
Signature Mariah's menu items include Kentucky sirloin, bourbon glazed salmon, bacon wrapped filet, a cornucopia of brick oven pizzas, Southern pot roast, burgers and much more to tempt the palate.
Mariah's offers delivery Sunday through Thursday from 11 a.m. to 9 p.m. and Friday through Saturday from 11 a.m to 10 p.m. For those who want to dine in, Mariah's is a revered restaurant for catching up with loved ones over hearty, lip-smacking dishes and a round of drinks.
One patron had this to say about Mariah's, "Mariah's has been a family favorite for decades. We love the variety and good service. Quite often we take company from out of town and they very quickly request to return there on their next visit."
For more information, please call (270) 846-0020, or visit http://www.mariahs.com.
SOURCE Mariah's