Coca-Cola promised to help fix recycling. Here's how it plans to deliver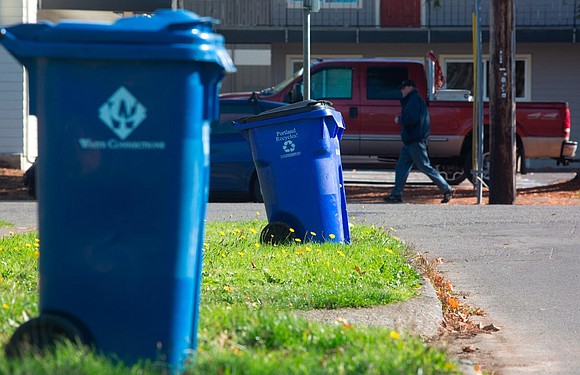 By Danielle Wiener-Bronner, CNN Business
(CNN) -- Early last year, Coca-Cola set an ambitious goal for itself: Collect and recycle the equivalent of every bottle or can it sells by 2030.
The company has committed to making its bottles and cans out of at least 50% recycled material in the next 11 years. To do that, Coca-Cola needs to be able to capture recycled materials and use them to make new packaging
That's a big undertaking, especially considering the company produced over 3 million tons of plastic packaging in 2017, according to a new report compiled by the Ellen MacArthur Foundation, which works with companies to reduce waste.
Coca-Cola is one of many major companies that has made sweeping sustainability promises. Waste-reduction commitments are a way for brands to show customers, who are increasingly concerned about the environment, that they care, and to share that message with employees. Plus, recycling offers companies a way to take more control of their supply chains and avoid potentially volatile raw materials markets.
But recycling commitments are difficult to pull off. For Coca-Cola to fulfill its promises, the beverage company needs to make its packages fully recyclable, which it aims to do by 2025. It also has to persuade people to recycle correctly, and it would help if Coke customers live in places with sufficient recycling infrastructure.
If Coca-Cola wants to keep its promise, it needs to help fix recycling systems in the communities it serves.
Starting small
On Thursday, the Coca Cola Foundation announced that it is giving $5.4 million in grants to a number of environmental organizations, including GreenBlue for recycling efforts in Orlando, Keep Houston Beautiful and the Boston Parks and Recreation Foundation.
The bulk of the money, about $4.15 million, is going to the Recycling Partnership, a national nonprofit group that uses corporate funding to help develop recycling infrastructure. The Partnership is using those funds to help improve recycling in Atlanta.
The goal for the city is to decrease recycling contamination by more than 25% and increase the capture of recyclable materials by 20% across about 100,000 households over the next three years, Cody Marshall, chief community strategy officer for the Recycling Partnership, told CNN Business. It's a "heavy lift," he said. "But we feel really confident we can do it."
Coke, supported by the partnership, is embarking on a "feet on the street" campaign. The initiative deploys city employees and temporary workers to check curb-side household recycling bins for contaminating items like plastic bags, food, liquids or electronics, and leave a tag explaining what's wrong on the bins where those items are found.
Workers note the violation in an app to help keep track of changes in recycling habits over time. The recycling isn't collected until people fish out the offending items.
Atlanta citizens will also get mailers, and the city will educate the public on proper recycling through its social media channels. Money from the grant will help fund recycling programs for multi-family residences and college campuses in the city, as well.