Let's Tax About It
It's tax season, and we recently had a moment to sit down with a few tax pros to discuss the current tax climate. 'Mo money, mo problems' or is it all a myth? Let's find out from two of the top wealth strategists and experts Jacqueline Muhammad, EA (CEO of Society of Wealth LLC.) and Shani Curry St.Vil (Personal Finance Expert and creator of Purse Empowerment) as they give us tips on how to invest your tax return!
Jacqueline Muhammad, EA and CEO of Society of Wealth LLC a Tax Preparation and Tax Representation firm-Not a CPA Firm
Jacqueline is a former Revenue Agent for the IRS, and a former Sales and Local Use Tax Examiner for the State of Texas. Jacqueline's career spans over 30 years in the Oil and Gas industry where she worked as a Severance Tax Expert. Jacqueline holds a B.B.A. Degree in Accounting and is a Licensed Enrolled Agent. She is a tax consultant for Turbo Tax Live and a Pro-Advisor with QuickBooks.
What changes can taxpayers expect and how can they prepare?
As a result of the Tax Cut and Jobs Act (TCJA) reform initiative, one of the biggest changes that taxpayers can expect in the 2018 tax season is an increase in the standard deduction. For example, in 2017, the standard deduction for a Married Filing Joint filler was $12,700. The 2018 standard deduction has increased to $24,000 resulting in the need for fewer taxpayers to itemize deductions. Another surprise to taxpayers this year is that many employers did not withhold enough federal taxes from their paycheck. This has caused some taxpayers to receive a lesser refund or in some cases owe additional taxes.
What's the best way to invest refunds?
Many taxpayers look forward to receiving a financial windfall in the form of a tax refund. While this may work for some, it is not the best way to accumulate funds. The first step to wealth accumulation is to pay off debt; especially credit card debt. The average savings account may earn approximately 2% interest while the average credit card interest rate is 18%. We call this negative accumulation. The money used to pay off these high interest credit cards can then be used to grow a savings account.,
Will the government shut down effect tax returns?
Tens of thousands of IRS employees were furloughed during the government shut down. From a debt resolution standpoint, phones weren't answered, and fax weren't on, bring negotiations to a virtual standstill. Additionally, many tax preparation services began processing tax return at the beginning of the year and have created a hugh backlog of e-filed tax return awaiting the returning government employees. Fortunately, the IRS began accepting e-filed tax returns on January 28th, however, it may take weeks to clear the back log, possibly delaying refunds.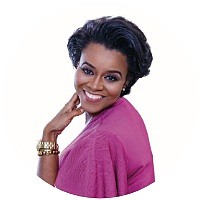 Shani Curry St.Vil, Personal Finance Expert and Creator of Purse Empowerment
5 Ways Your Income Tax Could Power Your Purse
(1) Create A Spend Plan
I cannot count how many of my clients come to me when they are down to their last $200 of their tax refund for advice of how to invest. If only they had created a Spending Plan before they headed out for some retail therapy. Remember, it took you 12 months to stash that cash so you owe it to yourself to make it last and to make it work for you.