Jordan Peele might have made a secret cameo in 'Us'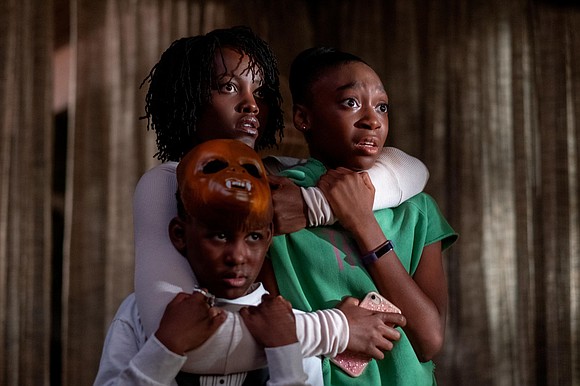 By Lisa Respers France, CNN
(CNN) -- Jordan Peele may be having fun with "Us," but we are here for it.
The writer, producer and director of the new horror film told Fandango he made secret cameos in "Us" and "Get Out."
Peele said he voices the sound of a dying rabbit in his latest project and a dying deer in his directorial debut.
Peele actually reenacted the sounds during the interview.
It's unclear if the former half of the comedic duo Key & Peele is pulling our collective leg or not, but it's pretty quirky if true and a perfect future trivia question.
Peele said his goal with "Us" is to get people thinking and talking.
"I would say, 'What is your part in the evils that you observe?'" he said. "In order for us to live a life in safety, or relative safety, someone has to live a life of danger. We're connected to evil whether or not we face it on the daily basis or not."