Phoenix caregiver training lab available for families and job-seekers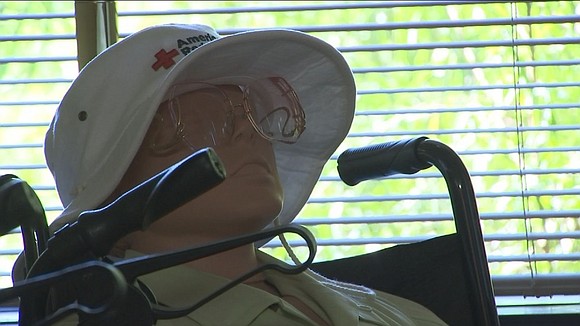 By Heidi Goitia
PHOENIX, AZ (KTVK) -- Chances are, at some point you will find yourself caring for an aging family member.
When that time comes you want to be ready, which is why one valley company offers a caregiver training lab.
Bob Roth is a founding partner of Cypress Homecare Solutions, where the lab is located.
He says it became a necessity after learning, first hand, how difficult it was to care for his mother.
"My brothers and I and my dad were caregivers, and we had no skill sets," he said.
"They're being taught just basically activities of daily living, primarily lifting, lifting and transferring," he continued.
Cypress Homecare Solutions can train you or send a trained caregiver to help in your home with daily activities.
This allows the family members to live a more normal life.
David Rosenthal is one of those family members who needed help caring for his aging loved one.
"It gave us time to be with our loved ones and not have to be physically or emotionally do the caring. It allowed us to just converse and live life the best we can," he said.
Mort Scult hired someone to help care for his wife.
"When you have a competent caregiver, and I underscore the word competent, it's a breath of fresh air. It is. No question about it."
The caregiver training lab is also an option for people who want to be caregivers.
Projections how the need for trained caregivers is expected to skyrocket over the next decade.
Roth said baby boomers are the perfect demographic to be caregivers.
They can train you and help place you in a home if you are retired but still want to earn a little money.