HMAAC Opens Close to Home: Latinx Art and Identity 2.0
May 11, 2019-August 3, 2019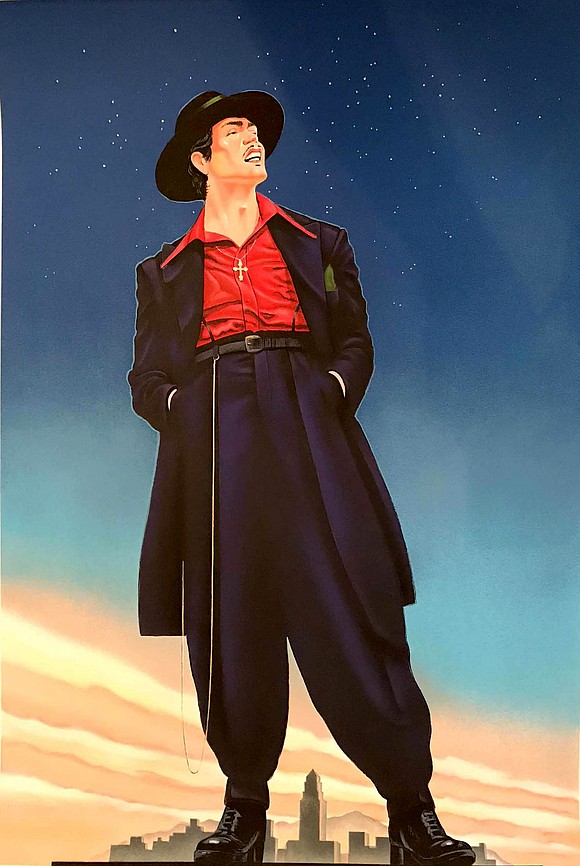 The Houston Museum of African American Culture (HMAAC) is delighted to present Close to Home: Latinx Art and Identity 2.0, an exhibit of work that originated from the Collection of Drs. Harriett and Ricardo Romo of San Antonio. HMAAC will show 31 pieces of the 75 pieces that were previously on view at the University of Houston Downtown's (UHD) O'Kane Gallery, and 2 pieces directly from the Romo Collection specifically loaned to the museum by the Romos for the 2.0 exhibit. The exhibit will open at HMAAC May 11 through August 3, 2019 and is curated by John Guess, Jr..
The prints and paintings in this exhibition assert Latinx identity as specific, powerful, and ancient in origin. The artists declare their pride in who they are, a people descendant from ancient indigenous civilizations, connected to their land, nurturers of their children, but also creators of iconic images serving as potent standard bearers to any outsider. Bold colors and graphics are unapologetic, as they celebrate familial customs, legends, and rituals. Revered historical figures, such as Frida Kahlo or César Chavez, are offered as equal to any other cultural or political hero. The abstract patterns of ancient civilizations persist, as do the modern forms of Diego Rivera and David Alfaro Siqueiros, as a testament to the preeminence of heritage within this world. Yet the personal struggles of Latinx peoples caused by migration and immigration, abuse of foreign powers, poverty and violence, are part of that identity, and are not overshadowed.

According to HMAAC CEO John Guess, Jr., "This exhibit was stunning at the O'Kane Gallery, and we felt our viewers should not miss the opportunity to see some of the work."
The artists included in the exhibition are largely based in Los Angeles or Texas. Among the nationally known are Carlos Almaraz, Patssi Valdez, Cesar Martinez, and Kathy Vargas. Carlos Almaraz, who is best known for his brightly colored scenes of urban life and Chicano heritage created artwork in support of Cesar Chavez's farm worker's movement. He founded the art collective Los Four with Frank Romero, whose art is also shown in the exhibition. Sonia Romero, Frank Romero's daughter and a significant artist on her own is also represented in the exhibition. Another artist, Patssi Valdez is one of the most significant Latina artists out of Los Angeles, producing works that challenge gender stereotypes. She is founder of ASCO, ("disgusting" in Spanish), a collective of avant-garde artists creating installations, performances, paintings and prints. Texas artist Cesar Martinez is known for his monumental portraits of ordinary men and women, (batos, pachucos and cholas) principally from Laredo and San Antonio. Kathy Vargas, from San Antonio, creates hand-colored photographs, often produced in series, which explore Mexican and Pre-Columbian myths. There are forty six artists represented in all, from established international names to emerging artists including works by Joan Mitchell Foundation grantees Franco Mondini-Ruiz, Vincent Valdez, Ana Fernandez, NALAC grantees Rolando Briseños and Michael Menchaca, to name a few.
"Drs. Harriett and Ricardo Romos are longtime collectors of Latinx art and share a long friendship with UHD President Dr. Juan Sánchez Muñoz," Guess indicated. He added, "Houston is the grateful beneficiary of that friendship given the Romos donation of the work in the O'Kane exhibit to UHD."
Programming includes Gallery talks by Mark Cervenka, Director of the O'Kane Gallery and Benito Huerta, Director, Gallery at UTA and longtime HMAAC guest curator of Latinx art. This exhibition is graciously sponsored by HEB, Cecily Horton and the Board of HMAAC.