3 production companies say they won't film in Georgia after abortion law signed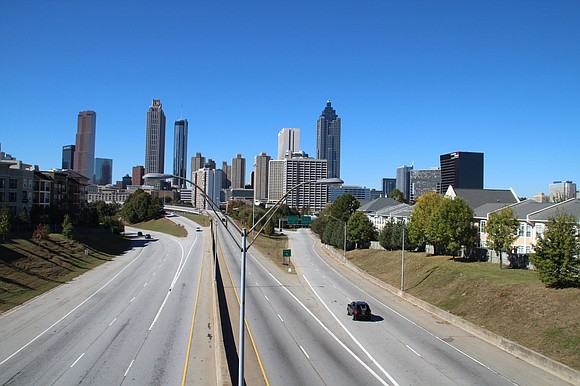 Originally Published: 10 MAY 19 08:44 ET
Updated: 13 MAY 19 15:53 ET
By Lisa Respers France, CNN
(CNN) -- Hollywood has been outspoken against a controversial Georgia abortion law, and now the heads of three production companies are saying they will not film in the state.
Christine Vachon, chief executive officer of Killer Films; David Simon, creator of "The Wire" and "The Deuce" who heads Blown Deadline Productions; and Mark Duplass of Duplass Brothers Productions have come out in opposition to a newly signed law that would ban abortions in the state if a fetal heartbeat can be detected.
Georgia Gov. Brian Kemp signed the "heartbeat bill" into law Tuesday, and the American Civil Liberties Union has said it will challenge the new law in court. The law is set to go into effect January 1.
Georgia's governor signs a controversial abortion bill into law
Georgia has been the location for the filming of multiple television shows and blockbuster films, including one of Marvel's biggest hits, "Black Panther."
Such films and the production of wildly popular TV series including "The Walking Dead" and "Stranger Things" have resulted in an estimated $2.7 billion pouring into the Southern state from direct spending via 455 productions, the governor's office announced last year.
Filmmakers J.J. Abrams and Jordan Peele released a joint statement Friday stating they'd stand "shoulder to shoulder with the women of Georgia" as their new show "Lovecraft Country" begins shooting in the state. They promised to donate 100% of their episodic fees to the ACLU of Georgia and Fair Fight Georgia, an election reform organization.
"Governor Kemp's 'Fetal Heartbeat' Abortion Law is an unconstitutional effort to further restrict women and their health providers from making private medical decisions on their terms. Make no mistake, this is an attack aimed squarely and purposely at women," the joint statement read. "We encourage those who are able to funnel any and all resources to these organizations."
On Thursday, Vachon, whose company has been behind such films as "Carol" and "Vox Lux," made her stand known on Twitter.
"Killer Films will no longer consider Georgia as a viable shooting location until this ridiculous law is overturned," she said.
Simon tweeted, "I can't ask any female member of any film production with which I am involved to so marginalize themselves or compromise their inalienable authority over their own bodies."
"I must undertake production where the rights of all citizens remain intact," he wrote. "Other filmmakers will see this."
Simon added, "Can only speak for my production company. Our comparative assessments of locations for upcoming development will pull Georgia off the list until we can be assured the health options and civil liberties of our female colleagues are unimpaired."
Duplass' company has a deal with Netflix, including the recent dramedy "Paddleton" starring Ray Romano and Duplass.
"Don't give your business to Georgia," Duplass tweeted. "Will you pledge with me not to film anything in Georgia until they reverse this backwards legislation?"