Movietopia Rolls Out the Red Carpet In Houston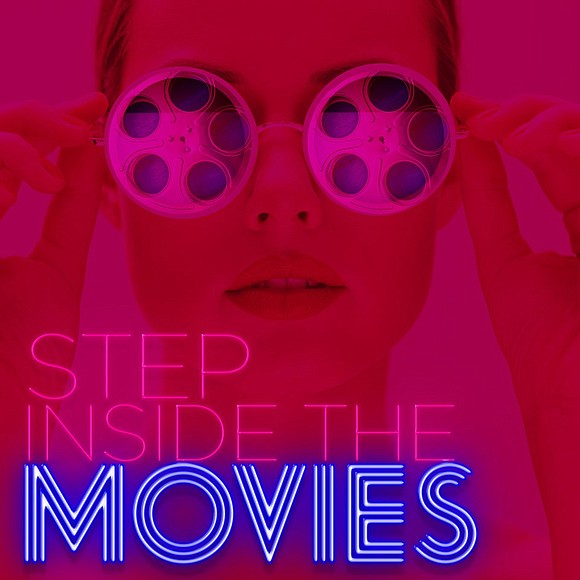 On November 2, 2019, the creators of the wildly successful Candytopia experience teamed up with Planet Hollywood to unveil Movietopia, an interactive tour that allows guest to dive into their favorite films through authentic props, recreated sets and more. While its predecessor enjoyed limited runs in select cities before opening in Houston from June 14 to September 29, this time the Bayou City is the first stop on the map.
Nestled inside of a 20,000-square-foot exhibit space at the Marq'E Entertainment Center, Movietopia features iconic scenes and recreations of films like Forrest Gump, Titanic, Indiana Jones, Star Wars, The Terminator and more. With a memorabilia collection of over 55,000 items, Planet Hollywood's collaboration with the San Francisco based Candytopia helped bring the concept to life.
"The creation of Movietopia allows us to continue our mission of reinventing and merging retail with live entertainment, while providing guests a truly original experience," said Candytopia CEO, John Goodman via a statement. Adding, "We are thrilled to be working with Planet Hollywood and their extensive memorabilia collection to bring some of your favorite movies to life with an event like no other."
A day before the event officially opened its doors, they rolled the red carpet out for media during a private tour of the exhibit. From the moment you step into the building, it's truly 'Lights, Camera, Action!' See if your hands match a few of your favorite celebrities - I matched with Cher and will forever brag about this - before heading to the famed Hollywood for a photo op. Make sure those phones are charged before heading out, as you'll be encouraged to take lots and lots of pictures.
The actors at the start of the tour are amazing, whisking you into a room full of posters of iconic Hollywood blockbusters. After a short role play, we walked through a tunnel of laser lights before making our way into the Titanic room that featured everything from costumes from the film to a giant boat slide. You can even recreate famous ship scenes if that's your thing.
From there we moved through a variety of rooms from movies including Indiana Jones, Blade, Jurassic Park, Honey I Shrunk The Kids and more. There's even a Tim Burton room full of recreated scenes and real props from some of his most famous films like Edward Scissorhands and Beetlejuice. You can even sit on the couch from the infamous waiting room in the afterlife, right between the guys with the shrunken heads.
Fans of The Flintstones can snap pictures of themselves behind the wheel of Fred Flintstone's car, and there's a giant bone see-saw for those with strong knees. Or you can fall in line with a group of terminators before hopping on Arnold's famous motorcycle from the film. Then there's the Forrest Gump space, where you can sit on the actual bench that Forrest shared his story from. Or you can climb aboard Lieutenant Dan's boat before diving into a pit of shrimp.
If you loved Candytopia - or just love films in general - Movietopia is creative, well-planned experience definitely worth checking out. And if you needed any additional incentives, there's also candy waiting at every turn.
Watch movies come alive! Learn more at www.themovietopia.com.
(photos: Facebook/Movietopia)