Mayor Sylvester Turner's Complete Communities: Major Accomplishments Since April 2017 Launch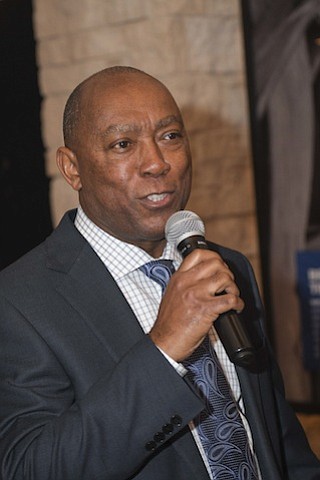 Across the 5 neighborhoods
• 3,500 people participated in 14 community engagement meetings
• All the Complete Communities Action Plans support and reinforce each of the 32 citywide goals identified in Plan Houston.
• Community stakeholders identified more than 365 projects and programs to complete in the five neighborhoods:
­ Acres Home: 91
­ Gulfton: 61
­ Near Northside: 71
­ Second Ward: 67
­ Third Ward: 77
All Neighborhoods: NeighborhoodLIFT Down Payment Assistance Program
• Wells Fargo and its national nonprofit partner NeighborWorks America provide access to down payment assistance grants and homebuyer education through local nonprofits Avenue, Fifth Ward Community Redevelopment Corp. and Tejano Center for Community Concerns.
• At the two-day event, potential homebuyers learned if they qualify for the down-payment assistance program - $15,000 grants for eligible homebuyers earning under 80% of the area median income (AMI) and 100% AMI for military.
• Qualified military, veteran, surviving spouse, law enforcement, firefighter, emergency medical technician or teachers can receive an additional $2,500.
• Wells Fargo committed $6.1 million and limited this round of funding to applicants residing within the limits of the City of Houston
All Neighborhoods: Microsoft support for STEM education and economic development
• Microsoft will coordinate and host YouthSpark in Schools events to provide technology educators with the most up-to-date information and tools to prepare youth for tech careers
• Microsoft will coordinate and host 4 DigiGirlz Camps to encourage high school girls to consider, prepare and train for tech careers
• Microsoft will coordinate and host 2 start-up and hack-a-thons and 4 digital literacy workshops for adults
• Microsoft will adopt at least one middle or high school in a Complete Community neighborhood.
Acres Home: Construction of affordable homes on land acquired by the Houston Land Bank
• City of Houston develops homes on lots owned by the Houston Land Bank and the Houston Land Bank sells the homes to income-eligible buyers.
• Goal = build 250 homes that cost $200,000 or less in Acres Home in 2019 and 1,000 more over the next 5 years
• Progress toward the goal: 17 homes are completed and listed for sale, 1 home is under construction and projected to be completed by the end of June, and 37 homes are in pre-construction and scheduled to start construction in the third quarter of 2019.
• Partnership between the Houston Land Bank, the Housing and Community Development Department, and the Houston Community Land Trust.
Gulfton: Inauguration of the Gulfton Story Trail Mural Project
• a self-guided tour of 12 new murals created by Houston-based artists and inspired by poetry written by Houston youth
• the murals and tour showcase the ethnic, cultural and culinary diversity of the Gulfton neighborhood
• $75,000 project is the result of a partnership between nonprofit Culture of Health Advancing Together (CHAT), the Houston Arts Alliance, and the Mayor's Office of Cultural Affairs
Near Northside: Construction of the 5.5-miles Hardy and Elysian portion of the Houston Bike Plan
• the first parking-protected bike lane in Houston is being built now
• $1.3 million project is a collaboration with Harris County Commissioner Rodney Ellis' Precinct One office with additional support from Harris County Commissioner Adrian Garcia's Precinct Two office, Public Works and Planning and Development
Near Northside: Avenue Center funded
• $3.4 million in project funding from the City of Houston to local nonprofit affordable housing developer Avenue to build or Avenue Center, a new mixed-use community resource.
• Avenue expects to break ground on Avenue Center in the second quarter of 2019. The development is estimated to open in early 2020.
Second Ward: Grand opening of two new soccer play spaces at Eastwood Park
• the first two of 100 soccer play spaces that Target has committed to building with the U.S. Soccer Foundation across the nation by 2020
• $200,000 investment into improving the quality of life in Second Ward through the Parks & Recreation Department.
Third Ward: Affordable Housing Operations Center Groundbreaking
• project of the Center for Civic and Public Policy Improvement (CCPPI) and Midtown Redevelopment Authority (MRA)
• the center will house organizations and agencies that provide access to affordable housing to historically underserved indivi