Hurricane Harvey: Reaction, Recovery, Resiliency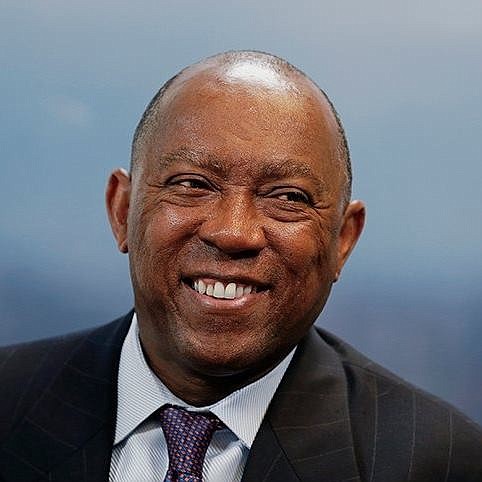 Although the city is still helping residents put back together lives that were shattered by the record deluge of rain, national magazines and newspapers trumpeted the news that Houston had bounced back quicker than expected.
Specifically, in the hurricane aftermath, Mayor Turner:
• Ordered a targeted evacuation in west Houston that saved countless lives after the U.S. Corps of Engineers released an unexpectedly large amount of water into neighborhoods from reservoirs.
• Provided administrative support and coordination for the rescues of thousands of people from their flooded dwellings by boats, helicopters and special trucks.
• Shifted personnel and emergency resources to the Northeast Water Plant, thus avoiding a plant shutdown that would have required an advisory saying the city's tap water was unsafe to drink.
• Co-founded the Hurricane Harvey Relief Fund, which collected and distributed more than $114 million to proven non-profit organizations that provide direct aid to victims.
• Won City Council support for an ordinance that requires new and substantially remodeled houses and other buildings to be built higher to prevent flooding.
• Oversaw development of a city-wide flood mitigation projects plan that will be funded with federal and state money, for which he successfully advocated with officials at both of those government levels.
Under Mayor Turner's direction, the city's recovery work included:
• Opening and operating the George R. Brown Convention Center as an impromptu shelter that held as many as 12,000 people benefitting from services by thousands of volunteers and the American Red Cross.
• Creating and operating Neighborhood Recovery Centers, which became one- stop recovery service centers close to where victims lived, and later a set of resource centers through which victims applied and received federal housing repair aid.
• Convincing FEMA to create a credit against the city's financial obligations for volunteer services that address the recovery.
• Successfully lobbying Congress to increase FEMA funding and related funding for Houston's recovery. The lobbying effort included work by former Shell Oil Co. President Marvin Odum, who served for 15 months without pay as the mayor's chief recovery officer.
• In 2016, the mayor had already created and filled a position of city "flood czar" to oversee long-term flood control projects. The flood czar's work, which started before Harvey, continues with even more urgency.
• Establishing the position of chief resiliency officer to strengthen Houston to deal with potential