Meet and Greet with American Tejano Band Siggno at Pasadena Xfinity Store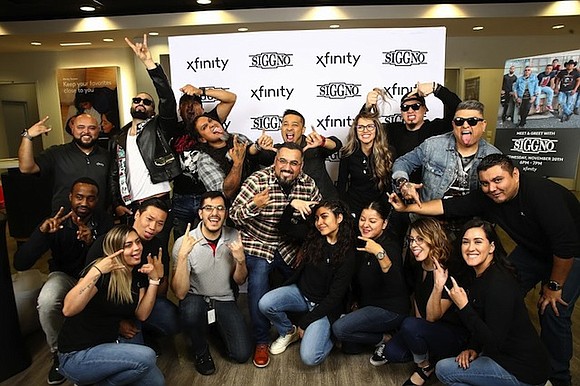 Xfinity opened the doors of their Pasadena store Wednesday, November 20, to bring family, friends and fans of Latin Grammy award-winning band, Siggno together for an up close and personal Meet and Greet. The line wrapped around the building, with more than 150 fans lined up to get an autograph and picture with the popular group. Three families of Xfinity customers were surprised with tickets to upcoming Houston Rockets games for being longtime customers. One customer shed tears of joy as the group "thanked" her for being an Xfinity customer for 17 years.
In attendance were Jesús "Jesse" Turner – Primera Voz y Acordeón, Ricardo "Richard" Rosales – Segunda Voz y Bajo Sexto, Ruben Robles Jr. – Bajo Eléctrico, Cesar "Chato" Sanchez – Batería, Sergio "Checo" Tabares – Animación, and Jorge "George' Torres – Congas y Percusiones.
ABOUT SIGGNO
With almost 15 years of experience, SIGGNO, a group whose youth and freshness are still valid until today. Composed of the original union of talented musicians from different regions of Texas and Florida, SIGGNO is characterized by being a musical group that wastes originality both in its musical proposal, as in its image.