Black-Owned Beauty Slayer Spices Up Houston With Her Sultry Cosmetics Line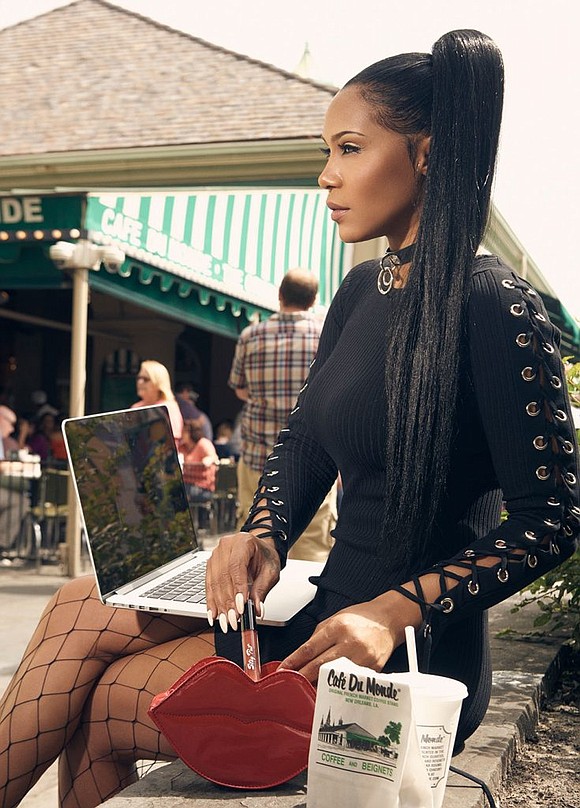 New Orleans native and professional model, Julia, made sure to not leave Houston hanging on her city-to-city pop-up appearances of Spicy Dark Cosmetics. Julia heard the call of many women concerns and frustrations about other professional makeup brands. People, in general, are paying more attention to labels on the back of products these days and ladies who enjoy a lesser heavy look are tired of feeling less like themselves when wearing makeup. Julia created a solution for the #girlgang to feel gorgeous from the inside out no matter your complexion or skin tone. Spicy Dark Cosmetics is haute, health conscious, and exciting!
Spicy Dark came to Houston and Style got a chance to grace the spot! Julia spiced up the 2nd-Floor next to Saks Fifth at the Houston Galleria's Pop-Up Shop with her natural, paraben & cruelty-free cosmetics line. 'The Soda Pop & Popcorn Pop-Up Shop' was a huge success! The event brought ladies from all over the city out for an amazing time.
Check out Spicy Dark Cosmetics and let us know what you think below in the comments.
Follow Spicy Dark Cosmetics on Facebook, Instagram, Twitter and Youtube
For more information, please visit: www.spicydarkcosmetics.com
spicydarkcosmetics