Deepak Chopra on the Healing Power of "Love-in-Action"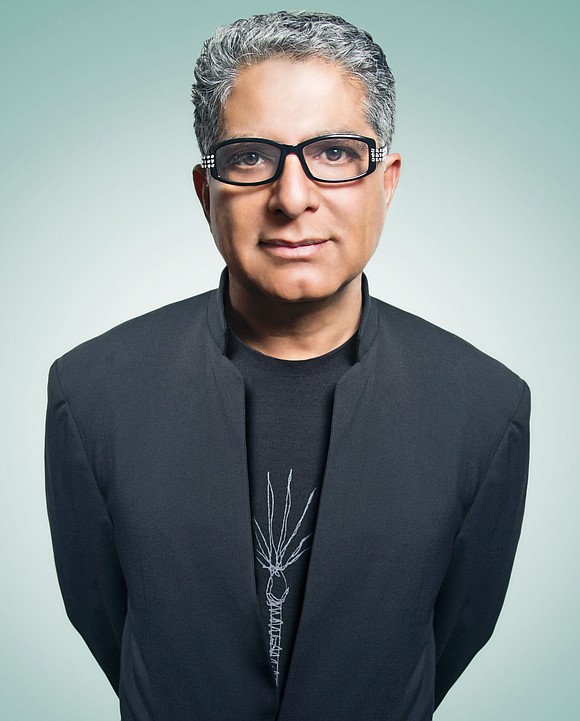 Deepak Chopra has been a mentor of mine from the day of my first interview with him more than a decade ago. I will never forget the day in 2008 when I asked him to explain such existential concepts as the distinction between the brain, mind and soul; the concepts of space and time, and how meditation benefits our physical and mental health. His answers then were clear and precise and without hesitation; on my end it felt like waking up from a dream and setting about on a continuous path of discovery.
He and I sat down once again, this time to unpack the pressing issues of isolation, anxiety and depression and the growing epidemic of suicidal ideation and suicide, which has taken sharp incline over the past eighteen years. Deepak Chopra is now part of a team spearheading the Never Alone movement, a grassroots movement that aims to create community-led organizations around the world to help people in emotional distress who need community support. Never Alone is being funded through a GoFundMe campaign that has already surpassed its original goal.
In tandem, Deepak Chopra, has released his latest book, Metahuman (Harmony Books/Random House), which delves into the true essence of our nature when we break free of societal constructs and embrace a higher level of consciousness and greater zest for living on this planet.
Allison Kugel: The subject matter we are about to discuss is an uncomfortable one, but one that needs to be addressed because we are losing too many people. I looked at some World Health Organization statistics that report there has been a 60% increase in suicides over the past 45 years, with a 30% increase since 2001. My first question for you is simply… why?
Deepak Chopra: We are living in a culture that aggrandizes narcissism and the whole idea of a separate self. People are constantly engaged in social media, and in general media as well. All of this leads to a performance anxiety in a sense. Am I relevant if I'm not being noticed? On the one hand, social networks are supposed to increase our connectivity. In one sense they do, because we can communicate more effectively. But it also increases our isolation if we don't get noticed. Young adults, in particular, are at a very delicate stage of their life where they're beginning to wonder about their identity. As young children, we never wonder about identity. We are just happy, without wondering about self-esteem and all those things. As we enter adolescence, identity becomes an issue and we are still forging our identities. Today our identity is all about, "Am I important? Am I relevant?" It's not even about knowing who we are at a fundamental level.
Allison Kugel: I remember seeing my son, up until about the age of three, exhibit this pure unadulterated confidence and joy that emanated from his being. I have a video of him at the age of 15 or 16 months, where he's running through a field and cracking himself up for no reason; just happy to be running in the grass. Why do we lose that joy and that feeling of wholeness, of being enough just as we are, as we get older?