New TV Ad: Buzbee's Pay-to-Play Corruption Hypocrisy, Part Two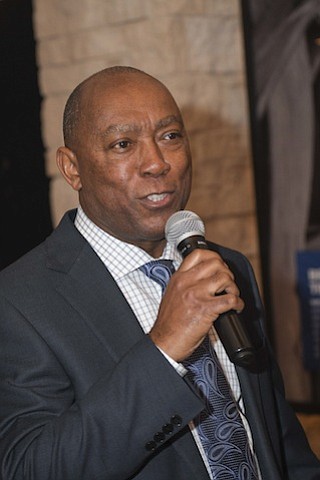 HOUSTON – The Sylvester Turner Campaign began airing a new TV ad today: "Follow the Money." The ad raises questions about potential corruption and influence peddling surrounding Buzbee's arrest for drunken driving and the thousands of dollars in campaign contributions made to the district attorney by Buzbee and his lawyers.
"Honestly, Tony Buzbee and Donald Trump are fusing into the same person right before our eyes," said Sue Davis, spokesperson for the Turner campaign. "They both rail about corruption, yet they are both more than willing to use their big checkbooks to get special treatment not afforded to the rest of us."
KHOU-TV reported that, on March 31, 2016, "Houston Police spotted Buzbee's Mercedes SUV weaving through traffic in the 3100 block of Westheimer Road. An officer pulled him over near River Oaks Boulevard and took him to jail on suspicion of driving drunk."
Buzbee supposedly entered into a year-long pre-trial diversion program for first offenders. Yet, after only eight months, and in a rare move, Republican District Attorney Devon Anderson intervened to personally dismiss the case just weeks before leaving office.
The Houston Chronicle reported that the president of the Harris County Criminal Lawyers Association said, "I already have clients calling me saying they want the 'Tony Buzbee deal.'" When the Chronicle sought a copy of the pre-trial diversion contract – which is normally a public document – Buzbee blocked its release.
And there's this: Buzbee's attorneys made campaign contributions to DA Anderson totaling $18,000 during the short time the case was pending. And Buzbee, through his firm, gave Anderson $10,000 in contributions in 2014.
Then, as the Chronicle reported, Buzbee "was allowed to expunge his case immediately, though others have been required to wait two years."
"Our campaign is putting out the public record," Davis said. "Now Mr. Buzbee needs to come clean with some answers:
"Why did Buzbee block the release of public records of his arrest?
"Why did he block the attempts of the current District Attorney to reopen the case?
"Why did his attorneys make $18,000 in campaign contributions to the then-district attorney during the short time while his case was pending?
"Why did the then-district attorney deviate from standard procedure and personally dismiss his case weeks before leaving office?
"Why did Buzbee get special treatment? Most defendants must wait two years – the statute of limitations – before cases are expunged."
"Buzbee's pay-to-play hypocrisy is staggering," Davis said. "But stay tuned, there is more to come."