Youth Development Center Opens New Building in Houston's Greater Fifth Ward
Building design meets at-risk children's needs with security, education and creativity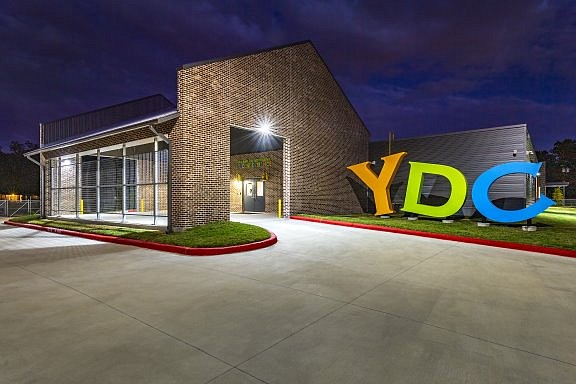 PlanNorth Architectural Co. announces the official opening of the Youth Development Center (YDC)'s new building in the Greater Fifth Ward.
"We are pleased to announce the opening of Houston's Youth Development Center's new campus as a place for the city's children to be nurtured academically while creating a safe and creative space," says Katie Burch, founding partner and principal architect of PlanNorth Architectural Co., which designed the center. "From cutting-edge technology to the building structure itself, every aspect of the new YDC was created to reflect its mission to 'Inspire, equip and guide urban youth to live,'" she says.
The non-profit organization provides intensive after school academic intervention programs for at-risk students in grades 1-6 and is licensed through the Texas Health and Human Services Commission. The YDC operated its programs in a local church nearby until it moved into the new building location.

The state-of-the-art 22,000 square foot building has three technology-based learning labs, two homework study halls, counseling rooms, a library, covered bus entry, enclosed playground and more to ensure every aspect of a child's needs are met including:
-Security needs. In addition to state-of-the-art security cameras and lock-down systems, the building itself introduces a new prototype to safety design with a forward-thinking, "inside-out" space flow. Deliveries, such as packages from food trucks typically unloaded behind a building, are unloaded at the front for visibility and transparency. Children are escorted in and out of the back within the highest security perimeter ring.
-Physical needs. Children eat a family-style meal prior to starting classes. Natural light floods in from the ceiling to encourage well being and cognition, and high-efficiency equipment promises the best in indoor air quality.
-Educational needs. Architectural elements encourage individual learning styles. The early childhood area features three centers per classroom for group study, technology-influenced learning and independent study. The math and reading labs offer integrated computer software for multi-level learning.
-Creative needs. Bright, cheerful colors and an interchangeable art gallery serve to encourage play and learning. Each space in the building its own "identity." The administrative area is the "protective arm" because it provides safety and security with conference rooms and a welcoming, controlled entry point. The library and dining hall are the "haven" because they personify socialization and emotional development.