Second Chance Job Fair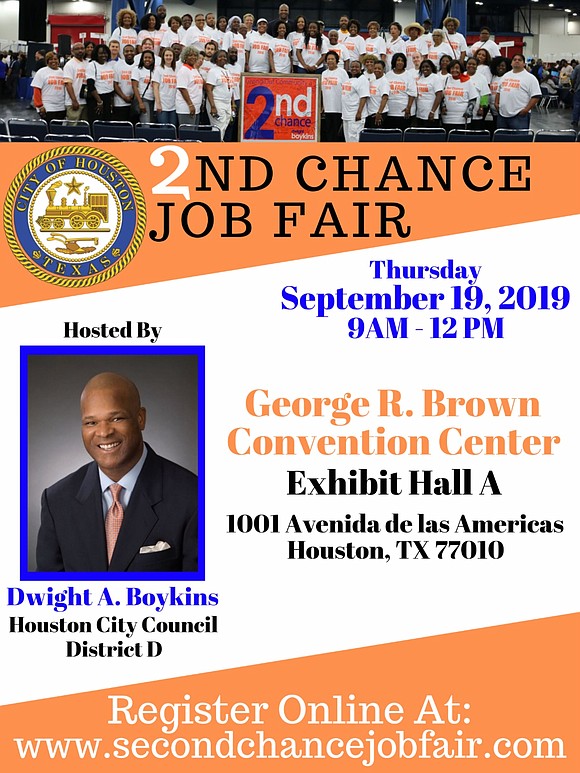 City Council Member Dwight Boykins is pleased to announce his upcoming annual 2nd Chance Job Fair on Thursday, September 19, 2019.
The event will take place at the George R. Brown Convention Center, located at 1001 Avenida De Las Americas, Houston, TX 77010, Exhibit Hall A, from 9 am to 12 noon.
The 2nd Chance Job Fair will provide opportunities for individuals who are unemployed, underemployed, have dropped out of high school, and those who have made mistakes in the past, including non-violent ex-felons. The initiative will assist those who are in need of a second chance by addressing the City of Houston workforce shortage and will empower members of our community by improving their quality of life and providing financial stability.