6 Clever Ways to Sneak A Nap During A Busy Work Week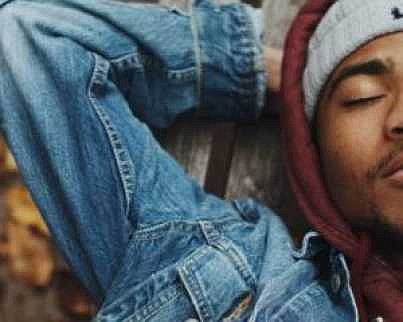 Let's be honest, who actually goes to bed on time? It's not only important but imperative to get at least 8 hours of sleep each night but here we are nodding off in the kick-off meeting for the next big project. Sometimes we're simply too occupied to find the time to call it a night. If this sounds like you, there are some things that you can do to catch up on rest during the day.
Check out these 6 clever ways to sneak a nap during a hectic workweek:
1. Park Your Car
Off to an out-of-office meeting? Leave an extra 30 minutes early, drive to the nearest park and get some quick shuteye. Yes, it may sound drastic, but it's actually quite simple. Park your car, push back the seat, set your alarm for 20 minutes and zone off. Your alertness during your meeting will thank you later.
2. Personal Office
Got an office to yourself? Let everyone know you have an important call during lunch. You'll want to close your door, lock it, set your alarm for 40 minutes, and sleep away!
3. Skip Group Lunch
Tell everyone you're on a budget this week and head down to your car or the wellness room. Kick back and relax until your hour is up.
4. On The Commute
Beware, this one isn't always safe but for some of us without cars and living in the city, it's all you've got. Grab a seat closest to either end of the train car (never in the middle), put on your headphones (so no one can try to talk to you), wrap your arm around your bag or purse twice (so no one steals it), then get some shuteye.
Now, we all know you can never get any real sleep commuting but just having the chance to close your eyes for a second will make a world of difference!
5. Yoga Class
We all have those days that never seem to end. As the workday comes to a close, you might remember you still have a dinner date before you can get your full night's sleep. If you have some downtime, try swinging by a nearby yoga class instead of heading home before dinner.
Many yoga instructors allow you to do as much or as little as you like and the studios usually have showers available. This means you can use your time to sit, lay, meditate, or flow with the instructor instead of sitting in rush hour traffic.
6. The Spa
Hey, if you're this busy, then you're that much more stressed. Leave a little bit early today and tell everyone you'll be working from home for the rest of the day. Swing by your favorite spa and take a quick hour to yourself. Get some zzz's during a massage or in the sauna, the choice is yours, you just have to make it work!
Tia Muhammad, BS, is an award-winning freelance content & media creative, copywriter, blogger, digital designer, and marketing consultant. She owns the boutique content and digital media company, jackieGLDN|studio.