Greenspoint Area Pastor Jamail Johnson Campaigns For A Change In Aldine Independent School District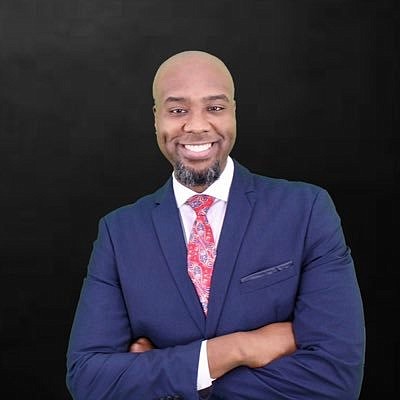 Aldine Independent School District board candidate Jamail Johnson kicked-off his campaign at the Allen Dave Tribute Center on last Thursday and he is empowered to govern change within the schools. Supporters from all over the city came out to support Johnson's fundraising efforts and his mission to bring a groundbreaking change to the A.I.S.D. community. As the Lead Pastor of The Word Church located in the Greater Greenspoint area, Jamail Johnson understands the devotion, vision and drive it takes to be at the forefront of transformation. Pastor Johnson spends a great deal of his time mentoring pastors, entrepreneurs, leaders and providing motivational leadership strategies through spiritual wisdom and guidance.
When the devastating effects of Harvey hit the community with historic flooding, Pastor Johnson's servant spirit sprung into action alongside The Word Church to assist those who were greatly in need. Johnson believes the "Kingdom Agenda" is beyond the walls which is why he is aiming for Position One with A.I.S.D. His initiative to promote social empowerment has bridged gaps with organizations such as: The Greater Houston Frontiers Club, Police and Clergy Alliance, Interfaith Ministries of Greater Houston, 100 Black Men of Metropolitan Houston, and Alpha Phi Alpha Fraternity Inc., which allows him the opportunity to advocate for underprivileged groups and neighborhoods. The husband and father of two was also named as one of the 2018 Top 50 Black Professionals and Entrepreneurs of Texas.
As a graduate from Texas Southern University (B.B.A.), Penefaith Biblical Institute (BTh) and a recipient of an Honorary Doctorate of Divinity from Kingdom Training Circuit Institute, Johnson expressed his drive to Houston Style Magazine about his enthusiasm on helping students in A.I.S.D. to prepare for life. Whether it is college, citizenship or a career, Johnson believes in a district where 85% of their students are at an economically disadvantage can have just as much success upon graduation than students in more affluent communities.
Johnson told Style Magazine that he wanted to have a seat at the table where his voice could impact the school district. His goal is to be able to attract funding and create programs for not just the students but their parents. "I'm on uncharted territory and this is my first campaign. There may be some who are against pastors being in a political roll, but, for years we have supported the community, 'Back to School' Jamboree, Extreme Thanksgiving, Christmas in the Community and every major catastrophic flood there has been. The Word Church building was lost but we still served in the midst of it all, " the driven pastor mentioned. " Johnson recollected a time where he remembered people were floating down the street in refrigerators. "We have championed the true meaning of touching our neighbor. One of the reasons I wanted to run specifically for A.I.S.D. is because we are in the Greenspoint area, all the surrounding area schools are inside Aldine, " Pastor Johnson stated. One of his greatest influencers for running was his mother, Mrs. Johnson, a North Forest educator with over 40 years of experience in child education. Pastor Johnson would like to take her energy to the next level starting with bringing a fresher approach to the school district.
Pastor Jamail Johnson is an author of three motivational books promoting change within the community, self and developing a spiritual connection with God entitled: #BE, iPray, and WAKE:UP.
Follow Pastor Jamail Johnson @jamailjohnson4aldine on Facebook, Instagram and Twitter.