Reynolds Statement on Re-opening Texas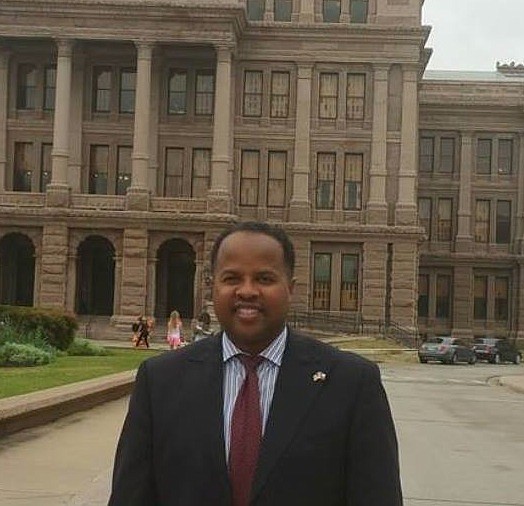 PRESS STATEMENT FROM REYNOLDS IN RESPONSE TO GOVERNOR ABBOTT'S PLAN TO RE-OPEN TEXAS FOR BUSINESS:
"I find it premature and irresponsible of Governor Abbott to even consider re-opening our state up at this time in this unprecedented public health crisis. The medical community is reporting that Texas is still 2 to 4 weeks away from peaking in COVID-19 cases, and we are currently rapidly rising daily in new cases and deaths. In order for it to be safe for Texans to go back to work, several items need to happen:
(1.)Increase COVID-19 Testing
Texas is dead last in the country in testing. Until we know who and who does not have the virus, it is not safe for Texans to go back to work. We cannot tell if we have flattened the curve if we don't know how many people are infected but may be asymptomatic. Easily accessible, and free testing is a must.
(2.)Expand Medicaid to Secure Health Insurance for More Texans. The total uninsured population of Texas stands at about 5 million or about 18% of the state population. Texas continues to lead the states with the highest. Medicaid expansion would be the easiest and most helpful path forward to ensuring many more Texans get the treatment and financial protections they need during this crisis and beyond. With the worst uninsured rate in the nation and rising unemployment, Texas needs a comprehensive solution - and that means expanding access to healthcare coverage.
(3.)Secure Adequate Personal Protection Equipment (PPE). Most of our hospitals and doctors report that they have less than 7 days of PPE in stock to protect themselves and their healthcare workers. Our state must do a better job securing PPE and providing all of our frontline healthcare workers with the protection they need to protect their lives while saving others.
(4.)Increase transparency on long-term care facilities/nursing homes. We have a real crisis in our Texas nursing homes and long-term care facilities. The state needs to provide a way for all residents and workers of the facilities to be tested, isolated as needed and treated before we see even a greater number of cases and even more deaths in our most vulnerable population.
Another huge concern I have that needs to be addressed, is the alarming disproportionate rate that African Americans are contracting and dying from the virus. The coronavirus is engulfing black communities. African Americans are more likely to have pre-existing health conditions that make the coronavirus particularly deadly. Diabetes, asthma, heart disease and obesity are critical factors that point to the persistence of racial discrimination in this country and heightens black vulnerability to premature death. Blacks are poorer, more likely to be underemployed, in substandard housing and given inferior health care because of their race. We need funding so that the CDC can actually collect the data. Secondly, extensive testing is needed in communities of color. In zip codes with a higher number of unemployed and uninsured residents, there is fewer tests. Testing in higher-income neighborhoods is six times greater than in poorer neighborhoods. These inequalities must be addressed in the short-term, and look how we can prevent these deaths in the future".