Ready for a trip to South Africa? Take a Break with us today...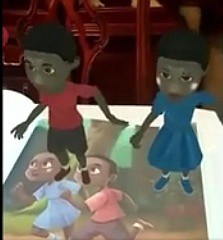 Join RainbowMe Kids for Folk Fairytales: Take a Break Series- Episode #4!
RainbowMe Kids are providing 15 minutes of entertainment while you take a break! Join RainbowMe Kids on a trip to South Africa to learn about the Xhosa folklore tale of Demane and Demanzana.
There "Take a Break" Series is the perfect opportunity for your kids to learn about multicultural folklore characters while you, well, take a break.