Tune In: Aspire TV's "My Brother, My Friend" Film Block
Independent Film Series, In Partnership with Damn Write Originals, Airs Every Tuesday at 8pm ET on Aspire TV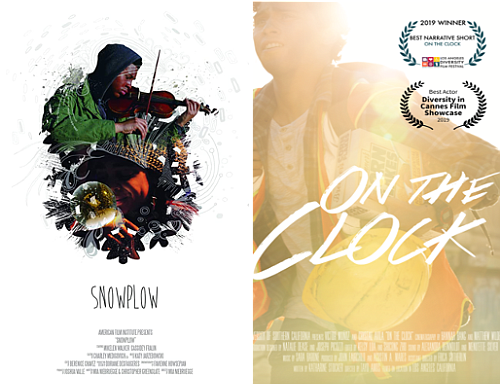 Tomorrow night, Aspire TV, in partnership with Damn Write Originals, will present the third installment of its new weekly independent film series, the 2020 Urban Indie Film Block. The network's 2020 programming block features the best of urban short films by up and coming filmmakers, and presents passionate stories that touch upon a variety of themes and genres including romance, friendship, drama, human connection, comedy, action and sci-fi.
"My Brother, My Friend," is the theme of this week's lineup, and will showcase two compelling short films: Snowplow and On The Clock. In this slate of Urban Indie Film Block, a brother's love and duty to his sister is a bond that is unbreakable, and he will do anything he needs to do to keep his sister safe.
Here are more details about the films premiering this week:
Film: Snowplow
Director: Mia Niebruegge
Synopsis: After the sudden death of their mother, a young man struggles to take care of his sister as they try to avoid separation by social services.
Film: On the Clock
Director: Tayo Adams
Synopsis: When Sofia gets her first period, Lucas sets out to secure the feminine products she needs, confronting many harsh realities along the way.
Aspire TV continues to amplify its commitment to fresh faces and new voices, by producing its own short films and to provide a platform for content creators of color.
Tune in to the 2020 Urban Indie Film Block airing on Aspire TV every Tuesday at 8 p.m. ET through July 28th! For more information about Urban Indie Film Block, visit www.aspire.tv.
Check out the Urban Indie Film Block promo here!