New Art at the Gite Gallery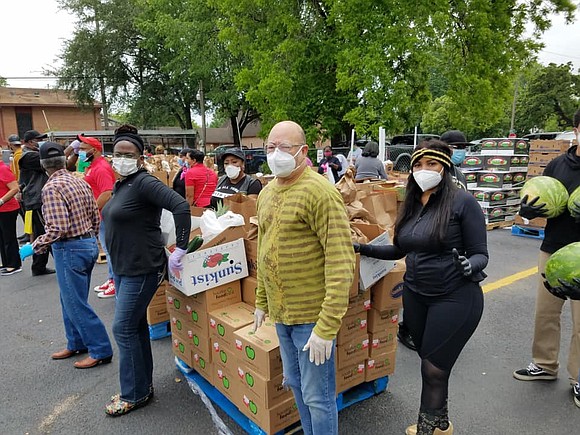 Over the past few weeks, The Gite Gallery has received dozens of new paintings. Let us know what you think of these new pieces which will go on sale once we reopen.
THEY'RE BACK!!!
After years of being out of stock, the popular colonial statues are back. Clients have been asking when these West African sculptures would make another appearance. Well, they have finally come back home to The Gite Gallery. The Colonials range in size from ten inches to four feet. Come and get them while they last.
Lloyd Gite Gives Back to the Community During the Lockdown
Recently, The Gite Gallery owner, Lloyd Gite, donned a face mask and gloves to help distribute food to those in need. The food drive was organized by U.S Congresswoman Sheila Jackson Lee, Third Ward politicians, and Trinity United Church leaders. More than 200 cars lined up to get the boxes of free food.
"If we don't help our own community, nobody will," explained Gite, to a reporter. "It was a pleasure seeing so many people with smiles on their faces to show gratitude for the work the congresswoman and dozens of volunteers were doing to supply them with much needed food."