Why Kamala Harris as VP Would Be a Revelation for Black America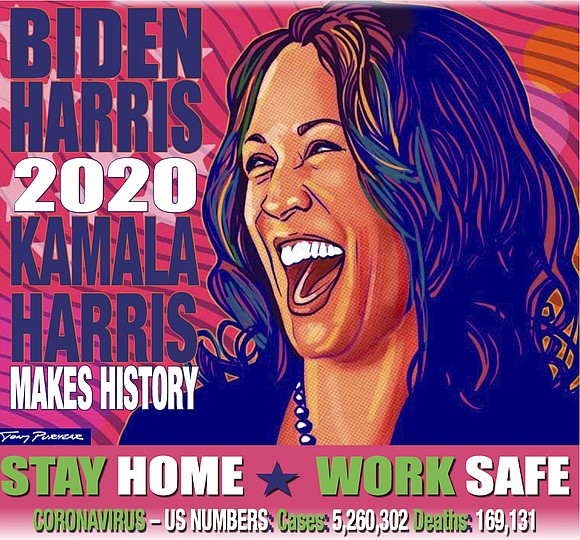 By John Blake, CNN/StyleMagazine.com Newswire
Kamala Harris walked into a packed auditorium for her freshman orientation at Howard University and experienced a revelation.
As she studied her classmates at the historically Black school in Washington, D.C., she saw a mini-rainbow coalition of faces from around the US, Africa, the Caribbean and other places -- many impossible to fit into a neat box because their racial and socioeconomic backgrounds were so varied.
"I stood in the back, looked around and thought, 'This is heaven!' Harris recounts in her biography, "The Truths We Hold: An American Journey." "There were hundreds of people, and everyone looked like me."
Presidential candidate Joe Biden's selection of Harris as his running mate could have a similar impact. Thousands of students at Howard and other historically Black colleges and universities -- known as HBCUs -- can now look at the 55-year-old Harris' ascension and say the same: She looks like me.
Harris' vice-presidential nod isn't just a political milestone for African Americans and South Asian Americans. Harris is the first HBCU grad selected for such an honor. And at a time when many HBCUs are struggling financially, seeing her in the White House would be a ringing vindication of Black college culture.
"It would be momentous to not just see a product of a HBCU but a Black woman in a very powerful position,'' says Jelani M. Favors, a historian and a graduate of North Carolina AT&T State University, another HBCU. "It would be a major sea change in the trajectory of these institutions."
A Vice President Harris could evoke some of the same joy in Black people that Barack Obama's election did in 2008, says Favors, author of "Shelter in a Time of Storm: How Black Colleges Fostered Generations of Leadership and Activism."
"If she becomes vice president," he says, "that would signal to America how Black colleges have played a role in shaping some of the most powerful people in this country."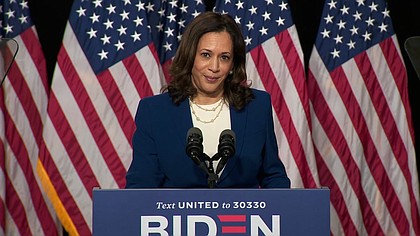 I was one of Harris' classmates
Favors doesn't need to convince me. I was one of those freshman students at Howard that Harris described. She and I were in the same class and share some mutual friends.
Back then many Howard students wore a T-shirt that declared, "It's a Black thang, you wouldn't understand." It's hard to convey to outsiders what it's like to attend a Black college. It can be shocking as a young adult to walk into a space where Black people aren't preoccupied with what White folks think.
Some of the most brilliant people I've ever met were Howard students. They came from all over: Nigeria, Kenya, the Virgin Islands, inner-city Philly and sunny Southern California. It was an explosion of blackness.
Harris' multiracial, international background -- her mother is from India and her father is Jamaican -- fit right into Howard.
But Howard is part of a larger HBCU culture where Black lives have always mattered. It's a culture of colorful "step shows" where Black Greek groups perform complex, synchronized dance-like routines as crowds cheer them on. It's flamboyant, high-stepping marching bands battling one another at halftime of football games.