Cirque du Soleil's Alegría Brings Whimsical Show to Houston Audiences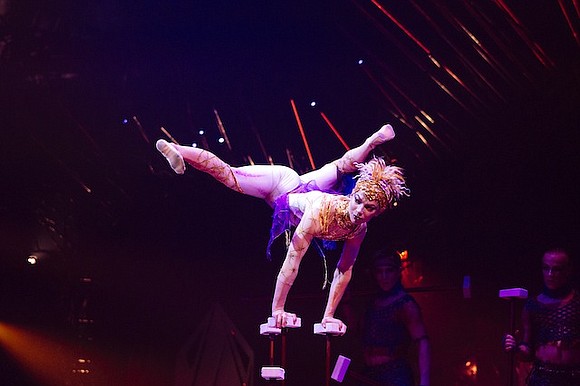 Beloved by fans around the world, Alegría is returning to the Big Top once more to share its timeless story of resilience and hope. The classic power struggle of old-meets-new has been reinterpreted through today's lens. Carried by an intangible wind of change, an emerging movement strives to shake the established order, instilling hope and renewal to bring light and harmony to their world. With its joyful spirit, Alegría is a vital, energizing force driven by a thirst for a brighter world.
With its signature songs, acrobatics and memorable characters that have helped define the Cirque du Soleil aesthetic, Alegría is the reincarnation of a classic, reinterpreted for the age, and rekindled to inspire fans— old and new alike.
The Legacy of the Original Show
One of Cirque du Soleil's most iconic productions, Alegría not only helped define the company's signature style, but also paved the way for its worldwide expansion. Under the Big Top or in its arena configuration, Alegría was presented in 255 cities and seen by more than 14 million spectators worldwide over the course of its 19-year run, until its farewell tour in 2013. The show's theme song, which was nominated for a Grammy Award in 1995 and continues to be a fan favorite, is the most listened-to Cirque du Soleil song on streaming platforms.
As the show continues to hold a special place in the hearts of Cirque du Soleil fans, Alegría is being brought back to life for audiences to discover or rediscover.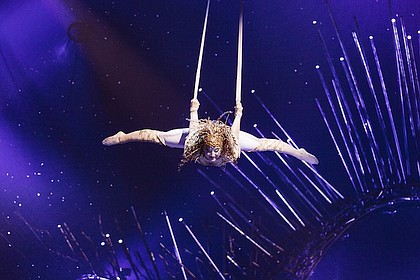 Casting a New Light On A Classic
Cirque du Soleil has revisited its legendary show through today's lens—including new costumes and set design, a renewed acrobatic vocabulary, and new musical arrangements —to ensure it is as inspiring now as it was at the time of its creation in 1994. Fans will recognize in the revival Alegría's emblematic elements, which were the building blocks for the reincarnation.
In sync with the times – As classics often do, the show explores themes that remain relevant despite the passage of time—the quest for power, the thirst for change and defying status quo, and the triumph of light over darkness.
Broken down into two acts, as the king of fools attempts to take the throne, all that glitters is not gold. But when a spark of life shines, shaking the foundations of the old order, a resilient new movement emerges from the heart of the kingdom, carried by an invigorating wind of change, and driven by a hunger for a brighter world.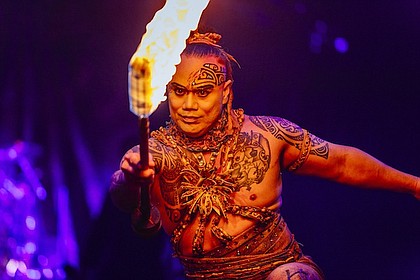 Ticket Giveaway
Find out how to win free tickets to the show by following us: IG @HoustonStyleNews liking us: FB.com/HoustonStyleMagazine or tweeting us: @HoustonStyle