The Ensemble Theatre Presents Regional Premiere "The Green Book"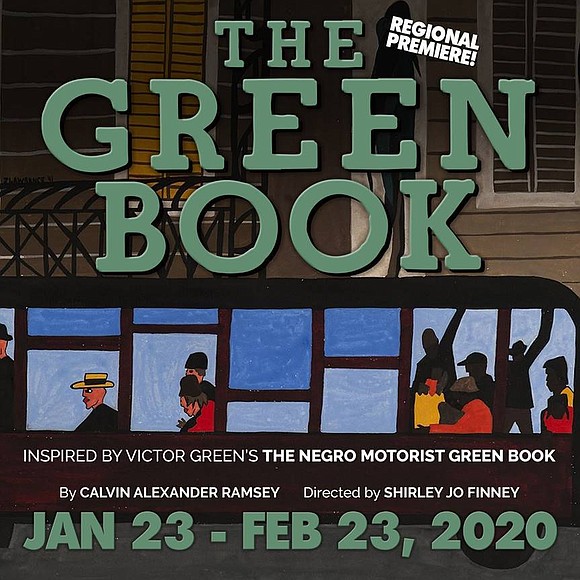 The Ensemble Theatre presents the regional premiere of The Green Book, written by award-winning author Calvin Alexander Ramsey and directed by award-winning director Shirley Jo Finney.
"I think its important for this generation and future generations to know how people work together," says Ramsey. "The Green Book would not have been successful if it weren't for a lot of people working together for the common good."
Ramsey, an award-winning children's picture book author, photographer, and painter has launched The Green Book as his first work as a playwright. His research on Victor Green's The Negro Motorist Green Book included personal narratives from elderly African Americans recalling their emotions and fear of peril while traveling during the Jim Crow era. They relied on The Green Book for survival in a time where making the wrong stop could be a matter of life or death.
"I am excited to be part of the telling of this story about the legacy of our resilience as a people," says Jo Finney. "We witness the joys and fears a family during this critical time in history when people opened their homes and places of business to strangers out of necessity and for survival."
The story takes place during a weekend when the Davis' are celebrating the arrival of Dr. W. E. B. DuBois for a lecture. The appearance of a white visitor, who turns out to be a Jewish Holocaust survivor, sets off a chain of events that shows that racism and anti-Semitism cannot be ignored. This play integrates historical context of The Negro Motorist Green Book as it investigates the impact of Civil Rights on contemporary American issues.
Featured cast members include: Timothy Eric (DAN DAVIS); Rachel Hemphill Dickson (BARBARA DAVIS); Christian Simon (NEENA MOLLY DAVIS); Kendrick 'Kay B' Brown (CPT. GEORGE SMITH); Brianna Odo-Boms (JACQUELINE SMITH); Jarred Tettey (KEITH CHENAULT); and John Stevens (JACOB LEVINSKY)
Previews: January 18, 19, 22
Show Runs: January 23 – February 23, 2020
Performance Days and Times: Thursdays: 7:30 p.m; Fridays: 8:00 p.m; Saturdays: 2:00 p.m. and 8:00 p.m; and Sundays: 3:00 p.m.
Tickets Available Online: www.EnsembleHouston.com


For Information Call: 713-520-0055
Ticket Prices: $26- $57
Special Pricing: Group Rates and Weekday Matinees for Schools Available
Opening Night and Media Reception, Thursday, January 23, 2020, 6:30 p.m.
Brief History of Negro Motorist Green Book
The Negro Motorist Green Book was developed by Victor and Alma Green and published 1936-1967. The Green book was a directory of services for African Americans traveling during the Jim Crow era that included lodging, restaurants, medical care, and gas stations. Travelers were able to use the guide to avoid the dangers of violence in the segregated South. The Green Book was distributed nationally and was supported by ExxonMobil predecessor Standard Oil through their chain of Esso retail stations which welcomed African American travelers.