Harris County Attorney Vince Ryan Appoints Former City Council Member Mike Laster as an Assistant County Attorney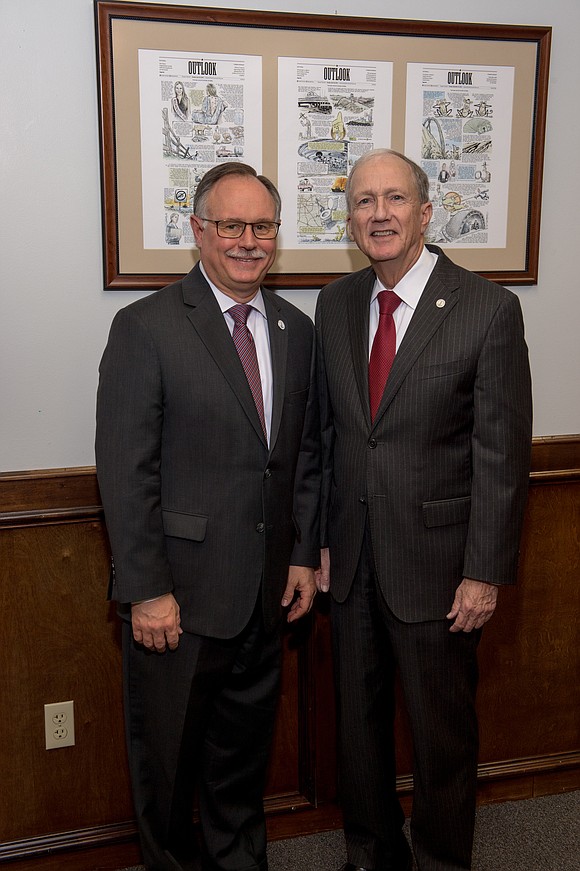 Harris County Attorney Vince Ryan announces the appointment of Mike Laster, to serve as an Assistant County Attorney with the General Counsel practice group where he will be handling housing and community development issues.
Laster recently ended an eight-year stint as the first City of Houston District J Council Member. First elected in 2011, and re-elected in 2013 and 2015, he served until the end of 2019 at which time he was term limited. As a Council Member, Laster secured more funding for neighborhood park improvements leading to the construction of the Station Skate Park, the Sharpstown Park Swimming Pool, the Lansdale Park Splash Pad and pavilion, and walking trails and playground improvements in Bonham, Crain, Forum and Walter Rasmus Parks. He worked to strengthen District J's super neighborhood councils and community organizations, added extensive Council District Service Fund improvements and fought against the negative effects of neighborhood blight.
Laster specialized in real estate matters for the firm of Williams, Birnberg & Andersen, L.L.P. in Houston, where he worked for over 23 years. He served as a Senior Assistant City Attorney in the Real Estate Division of the City Attorney's Office from 1989 to 1995 where he handled many aspects of a general real estate and development practice for the city of Houston.
He has served as a Board Member and as past Chairman of the Sharpstown Tax Increment Reinvestment Zone and Redevelopment Authority (TIRZ). As a founding Board Member and Secretary of the Greater Sharpstown Management District, Laster worked with that Board to help implement an area wide Constables on Patrol Program, create a graffiti abatement program, and, worked to revitalize the neighborhood with new street signs and esplanade beautifications.
Laster earned his bachelor's degree from the University of Texas at Austin and a J.D. from the University of Houston Law Center.
"I believe in public service," said Laster. "I want to be a part of the good work being done by the County Attorney's Office."
"We welcome Mike's extensive legal and public service background and know he will be a great asset to the Office of the County Attorney," said County Attorney Vince Ryan. "We very much appreciate his choosing to work with us."
The Harris County Attorney's Office is the largest County Attorney's Office in Texas employing 115 attorneys and about the same number of support personnel. The Office represents Harris County, and related entities such as the Flood Control District and the Hospital District in all civil matters. The Office also provides legal representation to the Harris County Housing Authority.
The General Counsel practice group provides legal advice to the elected and appointed officials, department heads and employees, and provides general legal services covering a wide range of topics including law enforcement, public works, community services, road and building construction, planning and development, vendor selection, and contract development, and labor and employment advice.