H-E-B and Black Professional Cowboys and Cowgirls Association Host 21st Annual "Heritage Day" Experience
Texas Tradition Raises Funds for BPCCA Scholarship, Features Houston's Largest Black Rodeo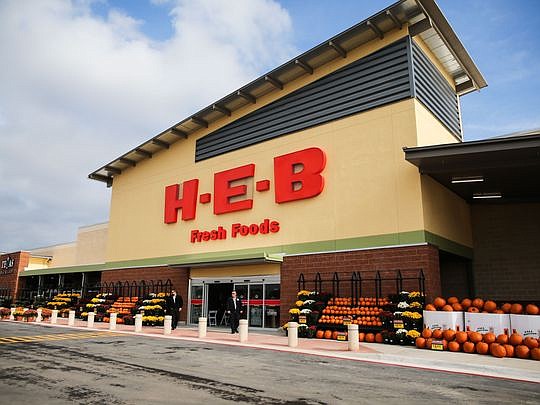 Black Professional Cowboys & Cowgirls Association (BPCCA) will host the 21st annual "Heritage Day" Experience on Saturday, March 14 from noon – 10 PM at the Humble Civic Center. This family-friendly event celebrates the rich culture and traditions of African American families with Houston's largest black rodeo, LIVE entertainment and delicious Southern cuisine. Proceeds will benefit the BPCCA Scholarship Fund.
"We are very excited to produce the 21ST Annual Heritage Day Experience" said Dwight Judge, President of BPCCA. "Heritage Day is an opportunity for the community to come together and celebrate the rich tradition of western culture while helping raise money for BPCCA Scholarship Fund. Our Scholarship Fund helps local students further their education." Since 2001 BPCCA has awarded 185 Scholarships totaling $153,500.
Heritage Day events and entertainment include the Heritage Day Rodeo, performances by Brian Jack and the Zydeco Gamblers, Lil Nathan & The Zydeco Big Timers, and others. Children and families will also enjoy an oversized Kids' Zone with games, and rides. Refreshments and delicious Southern food will be available for purchase.
"We are thrilled to continue our support of Heritage Day and celebrate families, culture and tradition," said James Harris, Director of Diversity & Inclusion and Supplier Diversity for H-E-B. "H-E-B is always proud to serve as a title sponsor for Heritage Day to honor the important role African American cowboys played in shaping Texas while supporting educational development of future leaders in the African American community."
Tickets are $20 for adults and $15 for students (ages 12 and under). The Humble Civic Center is located at 8233 Will Clayton Parkway, Humble, Texas 77338. For more information, please visit www.bpcca.com or call 281.425.8998.