Yvonne Orji: Laughter Leads the Way
Cecilia Austin | 1/15/2020, 10:11 a.m.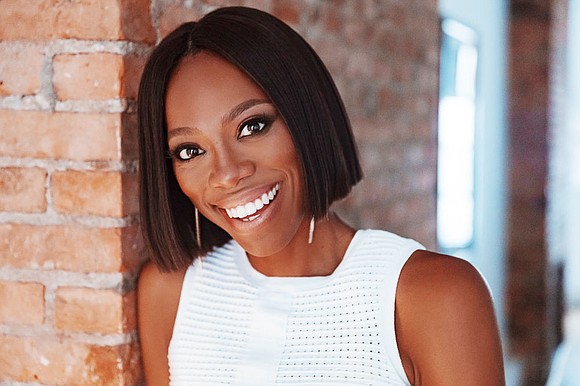 "What's meant for you, will always be yours." It's a creed that Yvonne Orji has embodied, carefully crafting a career on her own terms. After earning a master's degree from George Washington University, the Nigerian-born powerhouse left a path once headed for medicine to chase her true calling: comedy.
Making her rounds on the New York comedy circuit, Orji's faith held strong as she kept her eyes on the prize - eventually landing the role as fan-favorite Molly on Issa Rae's critically acclaimed HBO hit Insecure, before she even had an agent. Since then she's continued to hold her own, making appearances in Jane the Virgin, Night School and more.
After opening for Chris Rock's "Total Black Out" tour - where he tweeted she "ripped the stage" - the actress and comedian is now gearing up to headline her own; with the Lagos to Laurel tour officially kicking off January 16th at Houston's famed White Oak Music Hall.
Taking a moment from her hectic schedule, Orji recently took time to speak with Houston Style Magazine. "I hear Houston is like Little Nigeria" she added with a warm laugh before diving into the tour, upcoming book and more. Gracious and personable, it's easy to see why "Molly" is everyone's favorite.
Taking the stage for 'Lagos to Laurel'
I hear Houston has a large Nigerian presence, so that's why I was very excited to kick it off here. It's not my home country, but it's my home country adjacent. When I opened up for Chris, it was an experience like no other and three years later, I'm doing my own tour. Fans will see another side of me - I'm an author, an actress and of course a comedian.
The distinction between 'Saying Yes' and knowing what to say yes to
It's not just about agreeing to anything, it's saying yes to all the things that make sense to you. Just because you move forward, doesn't always mean you're making progress. Sometimes you actually took two steps back. So I've learned to say yes to things that make sense to me. Trying things that are authentic to me and what I want to try out.
Bamboozled by Jesus: How God Tricked Me Into the Life of My Dreams
You hear the title and it sounds crazy right? (laughs) But I'm currently writing my first novel about how God "tricked" me into the life of my dreams. I'm just sharing my story on how I got to where I am. I planned on being a miserable doctor - not that I feel like it's a terrible job or that I wouldn't have done well - it's just not what I wanted to do, I felt like I needed other options or choices. You think you're the first person in your family to do something, but your story is not as different as you think. Have you heard of Moses? (laughs). So it's about how other people have overcome things, that's what the book is.
Behind the cameras
I think most people know that I"m a goofball, but I don't think people know how much I also love alone time. I can go like three days without talking to someone and be good. I give so much of myself that sometimes I need to retreat. I love me - being at home, not doing anything.
Getting candid on tour
I love my fans! I love when they get surprised and how I'm able to interact with them. It's an experience. It's more than a girl with a stand, talking - I want you to feel like we're friends. Like an intimate conversation with your homegirl. Comedy allows us to laugh at ourselves. It's why we need comedy in our lives.
Don't miss out! For tickets to Lagos to Laurel please visit here or check her out at https://www.yvonneorji.com