T-Boz On TLC's Legacy, Touring with Chilli and Beating the Odds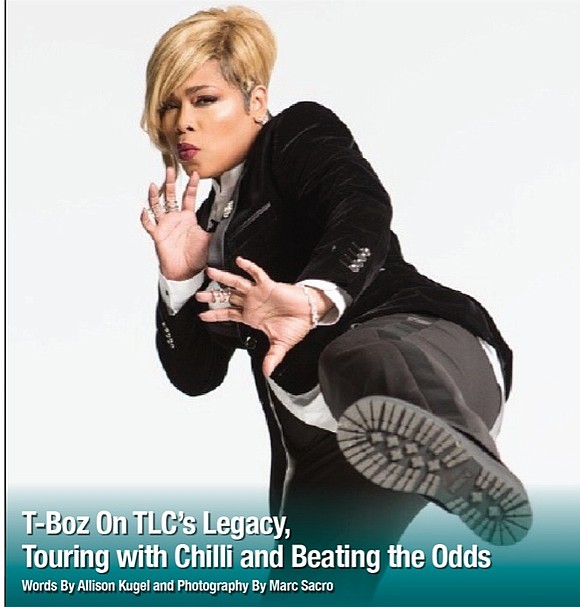 TLC's Tionne "T-Boz" Watkins' life is one filled with overcoming insurmountable odds and finding blessings in unexpected places. Watkins was diagnosed with sickle cell disease at the age of seven and spend much of her childhood in and out of hospitals due to episodes with the potentially fatal condition. She was told she wouldn't make it past early adulthood. Her family's move from Des Moines, Iowa to Atlanta, Georgia when Watkins was nine, and a chance meeting former singer and music executive Perri "Pebbles" Reid and her then-husband L.A. Reid would launch T-Boz, Lisa "Left Eye" Lopes and Rozonda "Chilli" Thomas into the stratosphere as the biggest selling girl group in music history, taking home four Grammy awards and selling sixty-five millions albums, worldwide throughout their career.
For all it's success, TLC has endured a roller coaster of ups and downs over the last thirty years, the biggest blow being the loss of group member Lisa "Left Eye" Lopes in a 2002 car cash, and taking away one third of the lightning in a bottle that made them superstars. Resolute in their will to go on, T-Boz and Chilli have continued to record music and tour, most recently co-headlining a tour with Nelly and Flo Rida which continues through this summer.
These days T-Boz is reveling in the most recent chapter of her life as mom to daughter Chase and son Chance, author of the 2017 memoir, A Sick Life, and co-creator of her newly launched line of CBD-infused healthy and beauty products, aptly called TLCBD.
I recently caught up with T-Boz, and our lengthy conversation ran the gamut with nothing left off the table.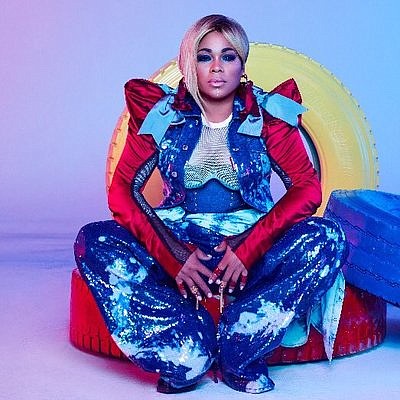 Allison Kugel: Is there a prominent memory or flashback from your life, whether it's a really great memory that you love to re-visit, or even something that wasn't so great, that helped shape you?
Tionne "T-Boz" Watkins: I always think about the first time I saw each of my kids. No matter what's going on in my life, that will give me a good feeling and a smile. Anytime I'm having a terrible time, I try to think about what the best thing in my life is, and that is my two kids. I think about the first time I ever saw them, and that's a feeling you can't really describe.
Allison Kugel: At what age did you feel yourself make the transition from a girl into a woman? Was there a particular event, or did it just kind of hit you one day?
Tionne "T-Boz" Watkins: You know when I think I felt like a woman? It's probably when we did the video for the song, Creep. Everybody thought we were so mature looking in that video, and I didn't think of myself like that until grown men started trying to talk to us. Before that there was always this stigma about us [looking] so young.
Allison Kugel: Is that when you felt like a woman, or when you felt like people saw you that way?