Joseph "Rev Run" Simmons and Justine Simmons Open Up About Their Marriage
In a time when life feels fragile and love can seem fleeting, there are signposts reminding us that life holds immeasurable meaning and love can last a lifetime if we have vision and faith and accrue the tools to sustain what we hold dear. Joseph "Rev Run" Simmons is a living example of iconic musical accomplishment and steady business acumen, but more importantly, as he sees it, he is living example of how to live one's life in faith and love. As Rev Run and his wife Justine Simmons speak with me about their marriage and their new book, Old School Love: And Why It Works, it further brings home the lesson that faith and love are actions we must take every day to ensure a life of substance; one where our relationships and being of service to others takes center stage.
During the 1980s and 1990s, Simmons' rap group, Run-D.M.C. pioneered a powerful hip hop sound that acted as a wrecking ball to break new ground and cross into the mass consciousness. Run-D.M.C. helped pioneer rap music's journey from underground urban sensation to mainstream cultural phenomenon. According to Simmons, the fame, wealth, product endorsement deals and magazine covers did little to quell what was lacking within. His first marriage had ended, and he felt he had no spiritual center from which to rebuild. For him, Christianity was the catalyst that helped him find his center and higher purpose, which created the foundation from which to build his marriage to his beautiful wife, Justine Simmons. Audiences then fell in love with their blended family on the long-running MTV docu-series Run's House, and subsequent television shows on The DIY network and the Travel Channel. Their new book, Old School Love, certainly saves the best for last as they open up like never before, sharing the ups and downs and intimate details about their life and their marriage.
Simmons' performance at the 2020 Grammy Awards was, indeed, a full circle moment for the artist, reverend and mentor to millions. Below, Joseph "Rev Run" Simmons and his wife Justine Simmons, discuss what makes their marriage and their family rock-solid, and the journey that has gotten them here.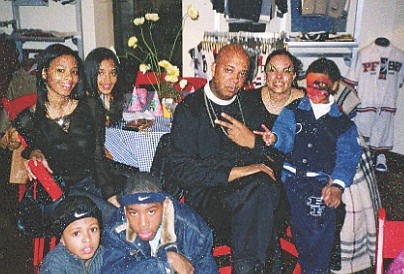 Allison Kugel: I want to compliment you on a job well done. I've read many celebrity-authored books, and rarely do I feel compelled to recommend a book. This one I'm going to recommend. I'm a single mom, like your two daughters, Angela and Vanessa, who you write about in the book. Dating can be disheartening, and I found this book inspiring as well as healing.
Joseph Rev Run Simmons: What made you feel that way? I'm very interested…
Allison Kugel: Reading about your loving, old fashioned courtship makes me feel quite hopeful that such a thing exists. The two of you are emotionally responsible with one another. I love how you speak about being mindful during a conflict, and not being cruel or hitting below the belt, but really taking care of each other's feelings.