Roddy Ricch "The Anti Social Tour" Recap
Photos By: Michael Anthony Munoz | 1/29/2020, 11:05 a.m.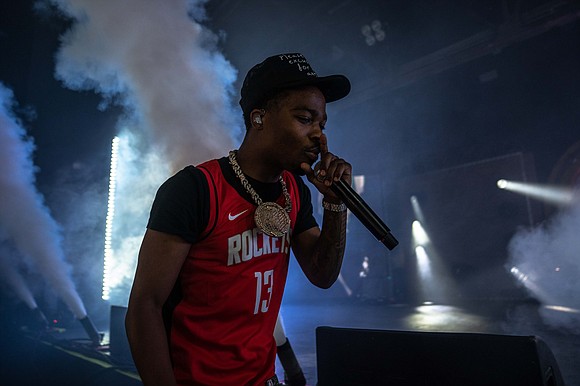 Roddy Ricch, who just secured yet another week at #1 on the Bilboard Hot 100 with his hit, "The Box", was recently in Houston for his "The Anti Social Tour". The sold out concert, held at Warehouse Live, was definitely a concert you didn't want to miss.
And as the Grammy Award winner opened his set with his #1 song, The Box, concert-goers jumped in unison and continued to do so as he performed other fan favorites - "Ballin", "High Fashion", and his newest single, "Boom Boom Room".
For information on his tour dates, click here , otherwise for now, check out some of these great photos from Roddy's Houston stop.