Hip-Hop Recording Artist RHYAN LAMARR Releases Visuals For His New Single, "RELIEF" Lifted From His Debut Album, Rhyan LaMarr's: "aPERFECTmess (Volume 1)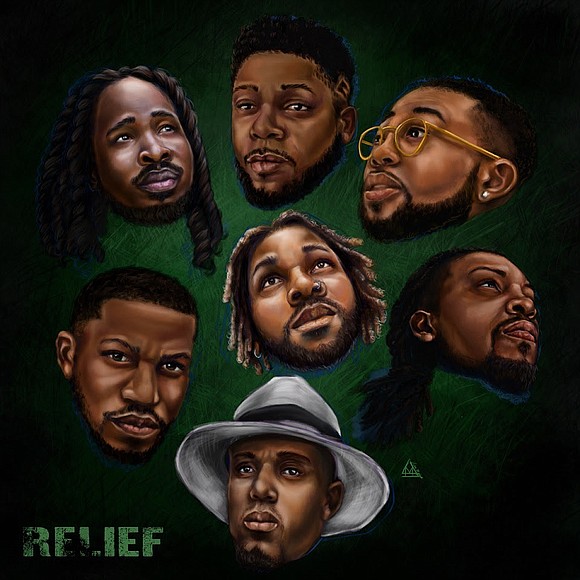 "RELIEF" was written by Rhyan LaMarr and produced by Mod G., Jack Red & Rhyan LaMarr. The inspirational Hip-hop single features Rhyan LaMarr alongside Canon, John Givez, nobigdyl., Kris Noel, Byron Juane and Jack Red and is lifted from Rhyan's upcoming debut album, "Red Guerrilla Entertainment Presents- Rhyan Lamarr's: aPERFECTmess (Volume1)", available now on all streaming platforms, via the Empire/RMG Amplify label imprint. The powerful "RELIEF" music video was directed and conceptualized by Rhyan LaMarr.
The "Relief" visuals just made its world premiere on BET Jams this past weekend and is coming following the critically-acclaimed recently released and (in-real-time) music video for "Fight Another Day".
"Our struggles with sin can divide us, or bring us together." Rhyan LaMarr
"RELIEF was inspired by the message of testifying through transparency," mentions Rhyan. "Together these artists each bring their challenges to light, lifting each other up. Humbly, they profess Jesus Christ as their one true RELIEF and cure during their darkest of times," he adds.
Rhyan shares, "When shooting this video, all we wanted to do was join forces and bring light to this powerful message, but never in a million years, did we think that a week after shooting the video in Los Angeles, that the nation and the world be "sheltered in place", due to a pandemic. And to think that this song was created after the album was already completed, is an extra enforcement in the message of the song... all of us uniting as one."
The Chicago native, readies the release of his debut musical project, "Red Guerrilla Entertainment Presents- Rhyan LaMarr's: aPERFECTmess (Volume1)". The inspirational and thought-provoking album features appearances by Charlamagne the God, Sway,, Jonathan Mcreynolds, Twista, Social Club Misfits, Don Benjamin, Canon, 1K Phew, Destorm Power, Da Brat and more.