H-E-B Celebrates Independence Day Honoring Men, Women and Families of the U.S. Armed Forces
Nominate an active duty service member for care package; In-store purchases benefit military service member non-profits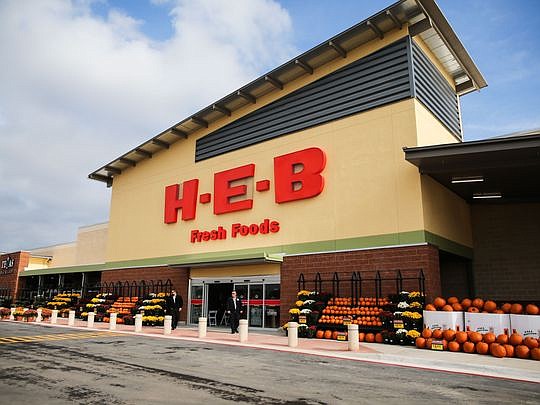 H-E-B is profoundly grateful for the selfless sacrifice of America's military heroes. As part of the year-round, companywide H-E-B Operation Appreciation campaign, stores across Texas will celebrate Independence Day with additional opportunities for customers to support America's military families online and in-store.
GOODS AND GRATITUDE FOR THE TROOPS
On July 4th, the H-E-B Facebook page will post a short video in honor of America's Independence Day inviting customers to nominate an active duty service member for an extra special H-E-B care package – sent anywhere across the world – filled with Lone Star favorites and a taste of home. Customers will also be invited to fill the care package with love by writing inspirational words in the "comment" section of the post to be included on a notecard in the package. Nominations will be accepted from July 4th through July 24th.
H-E-B CARTON FOR A CAUSE
Pick up a carton of Our Berry Own Heroes H-E-B Creamy Creations limited-edition ice cream and taste the red, white, and blue with ripe strawberries, vanilla ice cream, and blueberry jam swirls. H-E-B will donate 25% of each purchase to the USO, benefiting service members and their families right here in Texas.
COMMEMORATIVE BLEND CAFÉ OLÉ
In partnership with Home for Our Troops, customers can raise a cup to those who serve. With every purchase of Café Ole Commemorative Blend coffee, H-E-B will give back a portion of each purchase to charities supporting the brave men and women of the U.S. Armed Forces, our veterans and military families in the more than 300 communities in which H-E-B serves. The medium-bodied coffee with dark chocolate, warm spice and a smoky finish is available in ground, whole bean and single serve. To learn more, visit www.heb.com/military
"We selected Homes for Our Troops for the charity this year and the proceeds from this product allows us to give away a mortgage-free, specially adapted home to a severely wounded Veteran on Veterans Day this year," said Jeff Ogan, Business Development Manager, H-E-B. "Café Ole by H-E-B will also fully-furnish the home for U.S. Army SFC Gabriel Monreal and his family."
In 2013, the company launched H-E-B Operation Appreciation as a year-round initiative to support, honor and provide opportunities to military service members and their families. Through the H-E-B Operation Appreciation initiative, H-E-B has hired thousands of veterans and active-duty service members, including their family members. Additionally, each year, H-E-B's statewide donation campaign raises funds for the Gary Sinise Foundation, Homes for Our Troops and Operation Finally Home and other military-serving non-profits, including the Military Child Education Coalition, Tragedy Assistance Program for Survivors and the United Service Organizations.