The handful of countries still welcoming US tourists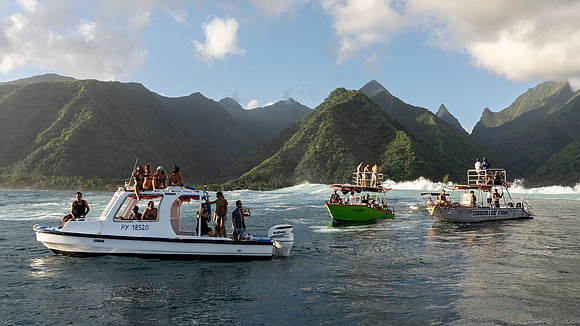 Brekke Fletcher, CNN
(CNN) -- Once one of the world's most powerful travel documents, the might of the US passport has shriveled under the cloud of coronavirus, with doors slammed shut across the planet to American travelers.
With US coronavirus cases recently passing the three million mark, many nations now view America with trepidation. No matter how much they want those tourism dollars, they're unwilling to take the risk of opening their borders.
Even as restrictions ease up in some places, Americans are still on the danger list. Earlier this month, the European Union omitted the United States from its list of 15 countries whose tourists are permitted to visit.
While most US travelers are staying close to home this summer, preferring short-distance car trips to international air travel, some voyagers won't let a global pandemic curb their travel plans.
And there are still a handful of options.
Most of the Caribbean, for example, is open for US tourists. Other countries -- including Mexico, Maldives and Turkey -- aren't exactly welcoming US travelers with open arms (more like a temperature check and a Covid-19 test), but they are allowing visitors to cross their borders for the first time since coronavirus shut down much of the world.
Whether travel to "open" international destinations is responsible or advisable is up to individuals to decide. But it's worth noting that since the pandemic is ongoing, anything can change at any time.
Also worth noting: The US Centers for Disease Control and Prevention advises against all nonessential international travel.
While there may be bookable international flights to restricted countries, any outbound US passenger should check with the US Embassy and the airline before finalizing travel plans.
Here are the countries where it's still possible for US passport holders to visit.
Albania
Across the Adriatic Sea from Italy, the former communist country of Albania resumed international commercial flights as of June 15.
There are no specific details in terms of what US travelers can expect upon arrival to Albania, however, the US Embassy website states that there will be additional medical personnel at all points of entry, as well as screenings and potential quarantine requirements.
"Travelers should be prepared for travel restrictions to be put into effect with little or no advance notice," it states.
Antigua and Barbuda
As of July 9, US travelers to Antigua and Barbuda "arriving by air must present a negative Covid-19-RT-PCR (real time polymerase chain reaction) test result, taken within seven days of their flight," according a travel advisory on the country's tourism website.
Further to that, visitors are subject to monitoring by local health officials for periods of 14 days and another Covid-19 test may be required while visiting, which could mean quarantining while waiting for the test result.
Masks are required in public spaces and any person violating safety measures could be subject to a $5,000 fine and the possibility of six months imprisonment. Anyone going is advised to read the fine print.