Cheers to National Tequila Day With Saucey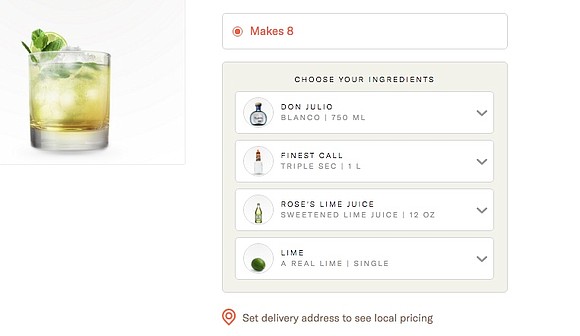 The leading alcohol delivery platform, Saucey, is bringing the ultimate fiesta-in-a-glass straight to your door with a customizable Margarita Kit! Complete with your choice of Blanco tequila, triple sec and lime, you will have all the fixings for 8 perfect margaritas! What perfect timing to transport yourself to Mexico for a mid-summer celebration.
Saucey brings all the essentials in 30 minutes or less – contactless delivery guaranteed! With an unparalleled variety of tequilas and mezcals to choose from, the cocktail creations are endless and when you're in need of some last minute fiesta favors, ordering from Saucey makes it easy, convenient and fast with no delivery fees or order minimums.