100 BLACK MEN SHARE THEIR STORIES: Literary Initiative Gives Black Voices A Platform to Speak
Literary Initiative Gives Black Voices A Platform to Speak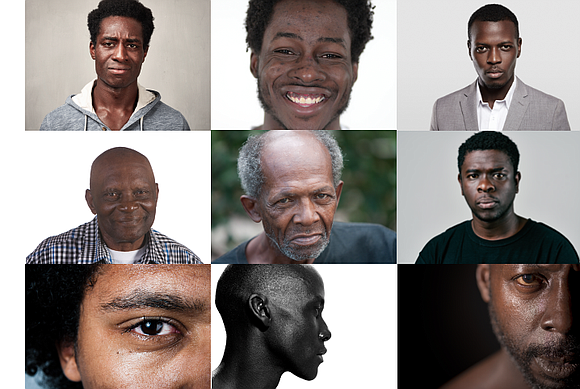 For the past two weeks, stories of discrimination, police brutality, and race-based scapegoating have consumed the news. Millions of people across the world have taken to the streets to combat systemic racism and bring equality to all people.
Although the fight for racial justice and equal representation is now at the forefront of the national conversation, it is not a new battle for social activist and publisher, Ardre Orie.
After the death of Philando Castile, a 32-year-old African American man who was fatally shot during a traffic stop, Orie created 100 Seeds of Promise, a literary initiative that empowers men of color to document their narratives and exists to guarantee their representation as published authors.
According to Orie, it's important to address the trauma that results from being a marginalized voice. One of the ways she encourages people to address it is to write their truth according to them. Orie recognized a tremendous deficit in the published works for men of color and vowed to create a home for the countless stories that go untold, forcing a lack of representation in the literary marketplace.
"In many ways, black people - men especially - have been fed narratives based on someone else's perspective. We need to chronicle our own stories so they're left behind as valuable blueprints that document our existence and honor our legacies. Future generations need to know how to overcome the things we're faced with each day as well as the greatness that lives within each of us..."
...says Orie, who is on target to surpass the goal of publishing the works of 100 black men, since the initiative launched in 2019. Orie is also slated to begin constructing a new anthology that features the stories of black men who have lived to tell the stories of the harsh realities and social inequality, slated to publish next year.
ON JUNE 19, these black male authors will gather and share their stories at Take Your Knee Off My Neck, a virtual zoom event that is FREE and OPEN for all to attend.
Event Name: Take Your Knee off My Neck
Date: June 19, 2020 at 1 pm Central Time
About: The event serves as an open forum and safe space for black and brown men to speak their truths and tell their stories. Featuring a uniquely curated panel of impactful voices who propel the culture forward in a variety of professional genres, you will have a front-row seat to listen to and be moved by the sentiments shared.
Event Type: This virtual zoom event is FREE and OPEN for all to attend.
How to Attend: Register HERE
Organizer: Ardre Orie
Sponsored By: 100 Seeds or Promise and 13th & Joan Media