CLORINDA ANTINORI Italian Shoes is Now Open in the River Oaks Shopping Center in Houston, Texas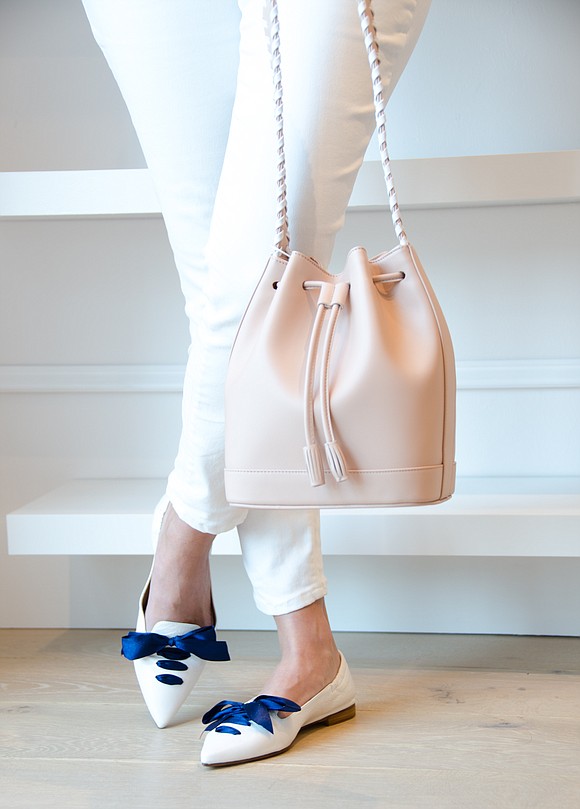 Weingarten Realty (NYSE: WRI) announced that Clorinda Antinori Italian Shoes has opened a 1,362 SF retail store at River Oaks Shopping Center in Houston, Texas. This is the brand's first retail store in Texas..
River Oaks Shopping Center offers over 320,000 SF of open-air shopping including a variety of local and national retailers, upscale restaurants, and entertainment. This center is conveniently located in the heart of River Oaks at West Gray Street and South Shepherd Drive.
CLORINDA ANTINORI focuses on producing the highest quality women's and men's shoes. The shoes are manufactured in small family-run factories in Italy, where leather craftsmanship has been perfected over the course of centuries. The brand's focus on quality, means only the softest and most durable leathers are used. The result is an extremely comfortable and timeless collection of shoes that are suitable for all occasions, be it formal or casual. CLORINDA ANTINORI offers a wide selection of shoes including sandals, espadrilles, flats, heels, sneakers and wedges.
Today, CLORINDA ANTINORI Italian Shoes also operates retail stores in Naples, Florida and Florence, Italy. It also wholesales through specialty stores in New York City and Chicago.
CLORINDA ANTINORI Italian Shoes is located at 2039 West Gray Street
Their hours of operation are:
Monday – Saturday 10am-7pm
Sunday 12-5pm
To learn more about Clorinda Antinori please visit www.clorindaantinori.com. "Like" their page on Facebook, or follow @clorindaantinori on Instagram.
Senior Leasing Director with Weingarten Realty, John Wise represented the landlord.