GM Ranks as Top Automotive Corporation in J.D. Power's 2020 Initial Quality Study
GM has the highest ranked vehicle in IQS and wins top plant quality award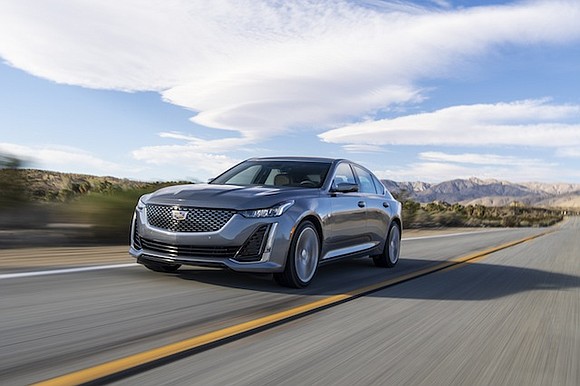 GM is the highest ranked automaker of 15 companies surveyed in the J.D. Power 2020 Initial Quality Study. The 2020 Chevrolet Sonic achieved the best score of any model in the study, and GM's Yantai Dongyue North in China won the J.D. Power Platinum Award for plant quality as the highest ranked automotive manufacturing facility in the world.
J.D. Power IQS measures components that fail and features that are difficult to use, hard to understand or don't work the way owners want. This year's study examines problems experienced by owners of new 2020 model-year vehicles during the first 90 days of ownership. Initial quality is determined by the number of problems experienced per 100 vehicles, with a lower score reflecting higher quality.
IQS and the plant quality awards, which provide manufacturers with information to identify problems and drive product improvement, were conducted from February through May 2020.
Overall, GM vehicles won six of 26 vehicle segment IQS awards, including:
2020 Cadillac CT5 – Midsize Premium Car
2020 Cadillac CT6 – Upper Midsize Premium Car
2020 Cadillac Escalade – Large Premium SUV
2020 Cadillac XT4 – Compact Premium SUV
2020 Chevrolet Malibu – Midsize Car
2020 Chevrolet Sonic – Small Car
"This success is the result of a focused effort across the entire GM enterprise from design to product development, manufacturing, Customer Care and Aftersales, sales, service and marketing, our dealers and others," said Tony Francavilla, GM vice president of global quality. "We celebrate these wins and will remain focused on delivering quality vehicles for our customers."
Eight additional 2020 GM vehicles ranked in the top three of their respective segments:
Buick Encore
Chevrolet Blazer
Chevrolet Colorado
Chevrolet Equinox
Chevrolet Silverado HD
Chevrolet Tahoe
Chevrolet Trax
GMC Sierra
Chevrolet ranked third overall among all brands and Cadillac finished third among all premium brands. Additionally, Cadillac earned the most segment awards among premium brands.
GM's Yantai Dongyue plant with the company's joint venture SAIC-GM, which builds the Buick Envision, topped all auto manufacturing facilities worldwide for having the fewest defects or malfunctions from the period of February through May 2020. Yantai Dongyue won a Silver Award for plant quality last year and a Bronze Award the previous year.
GM last earned the top ranking in the J.D. Power IQS study in 2013. The company finished third among all automakers last year.
General Motors (NYSE:GM) is a global company committed to delivering safer, better and more sustainable ways for people to get around. General Motors, its subsidiaries and its joint venture entities sell vehicles under the Chevrolet, Buick, GMC, Cadillac, Holden, Baojun and Wuling brands. More information on the company and its subsidiaries, including OnStar, a global leader in vehicle safety and security services, can be found at http://www.gm.com.