T.E.A. Delays Health Guidelines For Reopening Schools
Draft Documents Show Few Mandatory Safety Measures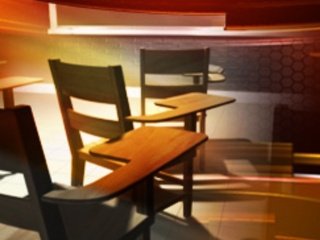 Texas public schools will be required to provide in-person instruction for students this fall, but state education officials have delayed releasing final public health guidelines for keeping them safe on campuses during the pandemic.
"We are unable to give final guidance today on on-campus instruc- tion. We are actively monitoring the situation, and we will try to get out
final information as quickly as possible," Texas Education Commissioner Mike Morath said during a Tuesday briefing of school superintendents who had been expecting him to outline the agency's reopening guidelines.
A draft document found on the Texas Education Agency's website Tuesday showed agency officials are envisioning a largely hands-off
approach to helping school districts bring students back to campus this fall, imposing few mandatory safety precautions but recommending that staff and students wear masks, sanitize their hands regularly and stay 6 feet away from one another.
The light-handed oversight role parallels the state's overall approach to the coronavirus pandemic under Gov. Greg Abbott, with local officials, par-
and students expected to devise their own strategies for protecting their health.