Houston Mom Partners with Rapper to Create Teddy Bears that Help Special Needs Kids Communicate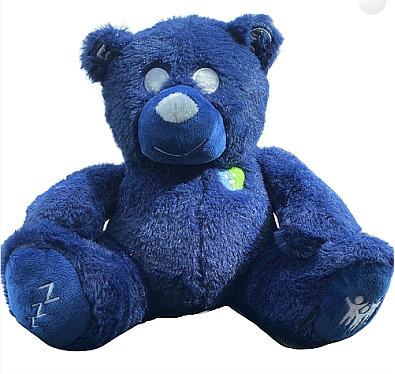 Dr. Tameka Maiden, a single mom, pharmacist and former teacher from Houston, Texas, has formed a special partnership with Houston Rapper Trae Tha Truth to create a unique Teddy Bear that helps children on the autism nonverbal spectrum and kids with language barriers better communicate their needs and feelings.
Dr. Maiden is the creator of Cubby Love Bears, a line of cuddly bilingual Teddy Bears that teach children colors, numbers, alphabet and other primary skills while simultaneously building their vocabulary in both English and Spanish. Trae Tha Truth took an interest in her Cubby Love Bears line and partnered with Dr. Maiden to create a one-of-a-kind bear designed specifically to help special needs kids.
Together, they created "U'Neek – The Gifted Bear", named after Trae's 16-year-old special needs son, D'Neeko, and his foundation, "U'Neek & Gifted". The lovable "U'Neek" Bear can help children that have autism, or are non-verbal, audibly tell their parents and caregivers when they are hungry, feeling bad or need help with something, simply by pressing the bear's pre-programmed paws and ears!

"We created U'Neek–The Gifted Bear to help be a voice for children who struggle with using their own," said Dr. Maiden. "As parents, we're used to hearing 'Mom, I'm hungry' or 'I don't feel good', but for children who are non-verbal, trying to communicate those feelings to others can be very frustrating. Our mission with this special bear is to ease that frustration and make life and communication a little easier for autistic and special needs kids and their families."
"U'Neek – The Gifted Bear" will be available for purchase starting March 2, 2020 for $34.99 on the Cubby Love Bears website; https://cubbylovebears.com.

Dr. Maiden is hoping to partner with local businesses to provide "U'Neek" Bears for Free to parents of special needs and non-verbal children in honor of Autism Awareness Month this April!
"U'Neek – The Gifted Bear" will join a cuddly Cubby Love Bear lineup that includes "Zoli", a Bear who holds mobile devices in both portrait and landscape mode, and dual-language bears like "Yancy the Time Bear", "Ory the ABC and Number Bear", and the Cubby Love Colors Bear Set, which includes four color block Bears and accompanying books that help children learn in both English and Spanish at the same time!
The entire Cubby Love Bear Line is currently available at https://cubbylovebears.com.