Virus Evasion: SOS Hydration Helps Health Happen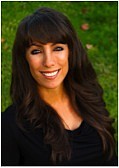 By Merilee Kern, 'The Luxe List' Executive Editor
With all of the legitimate concern around the coronavirus disease 2019 (COVID-19), consumers are scrambling for viable solutions to keep themselves and their families healthy. There are certainly a number of marketplace innovations that can help foster your well-being.
One such science-driven advancement is SOS Hydration—a pleasant-tasting, hydration-accelerating drink mix uniquely engineered to combat mild to moderate dehydration. This powder-based, immune system booster can help people fight an infection and recover faster since if proffers hydration equivalent to an I.V. drip—helping the body rehydrate fully three-times faster than by drinking water alone.

Given the extent to which COVID-19 and influenza-induced dehydration is a significant concern for those who are sick, often undermining treatment and recovery, the importance of managing the issue should not be underestimated. In fact, if not properly attended to, illness-driven dehydration can lead to further debilitation of one's health and well-being—sometimes in very medically significant ways.
According to board-certified internist Dr. Blanca Lizaola-Mayo, co-founder of SOS Hydration, "One of the main effects of viral infections is dehydration, which the body combats by increasing its temperature, often causing a fever; this means that you lose more water through skin evaporation and even breathing. Viruses can also make you lose your appetite (another hydration source) and some may even cause diarrhea, vomiting or both. One of the best natural ways to combat viral illness and expedite recovery is through proper hydration, by drinking plenty of fluids. Hydration acceleration solutions like SOS Hydration—often tapped for exercise, travel, imbibing and other lifestyle-induced dehydration—can be a powerful recovery assist for viral infections and infectious respiratory illnesses like influenza ('the flu') and COVID-19. And, it can be used without causing gastrointestinal distress. Plus, because SOS has less sugar, the packs are considerably smaller and more compact than the normal ORS solution or competition on the market, so consumers, health organizations and others can more readily stockpile...also since they're more cost effective."
"While others are profiteering on this terrible situation, our already economical prices have remained—and will continue to remain—exactly the same," added SOS Hydration co-founder James Mayo. "And, with dehydration paramount among the more ubiquitous health concerns as detailed in a multitude of reports, SOS Hydration is leading the dehydration-focused donation charge to aid healthcare workers and affected families in particularly hard hit states. Through our valued partnership with the Global Empowerment Mission/#BStrong non-profit disaster relief organization, we've already commenced donations and have supplied 20,000 drink mix packs targeted to aid healthcare workers and test-positive patients."
Sue Cushman, US National Aid Director of Global Empowerment Mission noted, "We're thrilled to partner with SOS and gift those in need this viable and readily available dehydration avoidance and treatment beverage solution based on science and testing that far exceeds 'other' electrolyte drinks and mixes on the market. We know that this coronavirus-specific donation is an extension of SOS Hydration's overarching philanthropic work addressing large-scale tragedies."
While there are a number of brands that have entered the fray on the hydration acceleration front, SOS Hydration stands at the forefront of the field due to the depth of science driving—and overwhelmingly validating—its formulation.