Lifetime Presents The Clark Sisters: First Ladies of Gospel & A Question of Faith Easter Weekend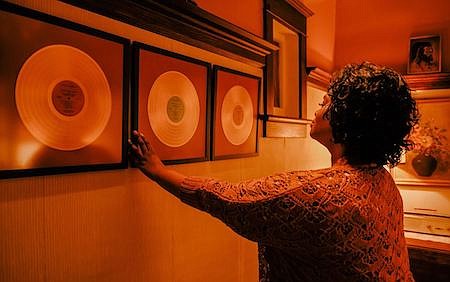 From executive producers and Grammy Award winners Queen Latifah, Mary J. Blige and Missy Elliott, comes the authorized musical tale of the incomparable gospel singers, The Clark Sisters. The Clark Sisters: First Ladies of Gospel recounts the inspirational story behind of one of the most successful gospel groups in history and of their trailblazing mother, Mattie Moss Clark (Aunjanue Ellis). Having sold millions of albums and credited with bringing gospel to the mainstream the five Clark sisters (Christina Bell as "Twinkie," Kierra Sheard as "Karen," Sheléa Frazier as "Dorinda," Raven Goodwin as "Denise," Angela Birchett as "Jacky") overcame humble beginnings in Detroit, enduring abuse, loss, rejection, betrayal, and sibling rivalries to achieve international fame as icons of the Gospel music industry.
In addition to Latifah, Blige and Elliott, the film is also executive produced by Loretha Jones, Holly Carter for Relevé Entertainment and Shakim Compere for Flavor Unit; Christine Swanson directed the teleplay by Sylvia L. Jones and Camille Tucker.