A Note About the Remainder of the Alley Season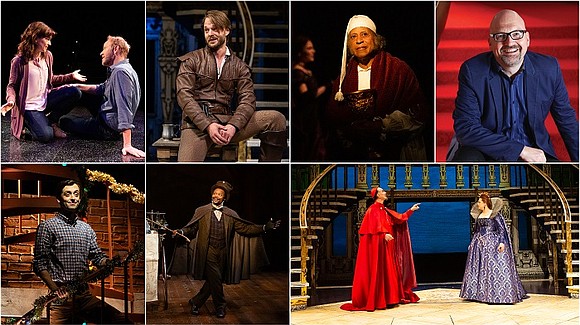 Dear Alley Theatre family,
Our theatres were empty this past week along with institutions across the country.
It was sad, disheartening, eerie, but all too necessary. Theatre is about community, a sense of togetherness, a shared experience, all together in the dark. But because of our current situation, we now cannot gather.
Our wish is that live theatre will soon begin again and help regain and strengthen our sense of community. Houstonians are and have proved to be a resilient group. Fighting against floods, fires, and now a pandemic. We will get through it… together. As we have in the past. We ARE a community.
We were sad to see our production of 1984 canceled. But we devised a way in which you can watch from the comfort of your own home. We'll send more information shortly about how to access the filmed performance video or how to purchase viewing access. Stay tuned!
And now as result of an ever-changing landscape and for the health and well-being of all, we're opting to cancel all remaining productions this season. Subscribers and single ticket buyers, for information about your options, please click here. I do encourage you to donate your remaining tickets back to the Theatre as the funds are invaluable in keeping the Theatre operating in advance of next season.
In the meantime, we are working on creative ways to bring you Alley theatrical experiences you've grown to love and expect. Whether through social media posts, on-demand listen and viewing, educational content, or podcasts, we're cooking up some creative ideas for the community.
Now, we look towards the future. We envision our lobbies full of bustling audiences, the joys of the holiday lights twinkling during Deck the Trees and A Christmas Carol, the applause for productions featuring our Resident Acting Company, and all guest artists and designers, and most importantly having you back with us once again.
And what about next season? We are in the process of making some adjustments and aiming to open this fall. We'll be announcing the full season shortly. Our main goal is to push forward, like the city around us who has learned to be resilient so very, very well.
Our deepest hope while we move through this unprecedented time is that you might consider making a donation. We realize that these are uncertain times for all of us, but the act of a donation now will do more than just support the Alley in a difficult moment—it is a brave step in the wake of the unknown. By donating now, you support our staff, Resident Acting Company, and the entire team who creates the theatre you love. Houston, the Alley is YOUR theatre. If we can count on your donation, please click here.
With appreciation, respect, and a shared resilience, we look forward to celebrating together the return of Alley's one-of-a-kind theatre experiences.

Yours,
Rob Melrose
Artistic Director