COVID-19: Protecting the Right to Vote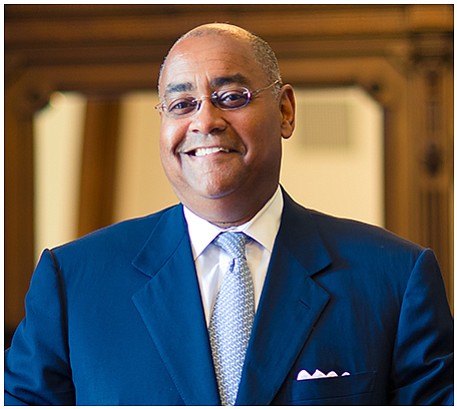 There is a long history of voting rights inequality and blatant voter suppression in Texas. From the number of polling locations available in low-income communities to poll taxes to voter intimidation tactics focused on communities of color, we have had to fight to perform our constitutional duty to cast ballots.
For over six hours, voters at Texas Southern University waited in line to cast their vote during the March 2020 primary. It was an embarrassing night for the county's electoral process and moreover, according to the Brennan Center for Justice, verged on voter suppression. Barriers, like long lines at polling places, present real challenges to having our voices heard.
The Coronavirus outbreak presents another looming barrier to upcoming elections. During a public health emergency like the spread of COVID-19, decreasing the amount of in-person contact is essential to combat the crisis. It is imperative that we act now to ensure that our right to vote is not obstructed and our elections can be done safely without placing voters and election workers in danger.
Using data and advice of national voting experts, Harris County Commissioners Court on April 28 began the process of eliminating voting obstacles during the pandemic by approving a $12 million plan to expand vote by mail to the county's 2.4 million registered voters. This Tuesday at Commissioners Court, that conversation will continue because expanding eligibility for mail-in ballot voting is the best way to protect people's constitutional right to vote and help stop the spread of COVID-19. Voters and election workers should not have to choose between risking their health and exercising their right to vote.
Voting by mail is safe and secure. In fact, five states (Colorado, Hawaii, Oregon, Washington, and Utah) currently allow a universal vote by mail, and California allows individual counties to implement universal vote by mail policies. On a national level, 1 in 4 voters -- 31 million Americans -- cast their ballots by mail in the 2018 midterm elections. Locally, we have also seen successful examples of voting by mail. In 2018, about 117,000 (9%) Harris County voters used mail ballots.
Voters are overwhelmingly seeking to vote by mail during the pandemic. After Pennsylvania passed legislation last year to make it easier for citizens to request an absentee ballot without having to provide an excuse such as illness or travel, 1,178,475 registered voters have applied for absentee ballots, which is a 14-fold increase from 2016.
Another priority for Harris County's electoral process involves choosing an election administrator who is committed to the protection of free and fair elections. This will also be discussed at the upcoming Commissioners Court on Tuesday because generations of people have fought for the right to vote and our community entrusts us to carry out elections that uphold these values. This role of election administrator is critical and must be selected with great consideration to guarantee elections move forward as planned.
I have said it many times, and I will say it again -- this is personal for me and for so many others whose parents and grandparents were denied the right to vote. Just like the poll tax my daddy had to pay, asking people to risk their health during a global pandemic is voter suppression.

That cannot happen and neither can a repeat of the long lines that made national news in March. The time to create a plan is now. Voting by mail during this pandemic is the safest and most secure way for people to vote and we should work to make sure that every registered voter can take advantage of this option should they choose to do so.
We should be proactive and devise strategies for our county's functions that take the health and safety needs of the community into account. If we are asking you to take precautions, like wearing masks and staying at home, in your daily lives to stop the spread of COVID-19, it is our duty to do the same when making decisions for Harris County.

Get Tested
It's critical that you and your family get tested. Harris County offers free testing to everyone - you don't have to have symptoms. Please get tested. Complete the online screening tool at readyharris.org. No online access? Call 832-927-7575.